Mojito Pitcher Recipe! Sounds so interesting and amazing. So I'm going to share with all of your different kinds of mojito pitcher recipes.
Make a jug or pitcher of refreshing mojitos, so that you can spend more and more time with your guests or friends or your families.
What is mojito?
A mojito is a very popular drink for the summer season, it's a traditional Cuban drink that made with rum, sugar, lime juice, soda water, and mint with some simple ingredients. Get nice and sweet, citrus, and mint flavor.
It's a very nice and cooling refreshing drink, so tasty! Mojito recipe is easily made at home. You can make normally with soda water, or with rum or vodka, etc – it's absolutely delicious.
These are some mojito drinks that best for enjoying any party or any occasion. Perfect for any holiday and especially for the summer season. These are cool, refreshing, family-friendly, and delicious in taste. So don't waste time, directly jump to these recipes, and check out the preparation.
1. Virgin Mojito Recipe
This non-alcoholic virgin mojito is a perfect refreshing drink for summer. With just mint leaves, lemon, and sparkling water you can easily make this virgin mojito. It's awesome…
Get the recipe here.
---
2. Blueberry Ginger Mojito Pitcher Recipe
This blueberry mojitos are a fun and refreshing classic drink. Loaded with lime juice, blueberries, mint, and some other ingredients. You can get the ginger flavor from this recipe, they are great for summer season and parties. For a crowd or though a party with friends, this blueberry ginger mojito recipe is perfect!
Get the recipe here.
---
3. Summer Berry Pitcher Mojitos
Berries are the best fruit for the summer season. In hot summer this berry pitcher mojitos are the perfect drinks for refreshing yourself. Easy to make and quick drink for any parties. With fresh berries and raspberries, get the amazing mojito made with fresh fruits that perfect for summer holidays and any occasion.
Get the recipe here.
---
4. Mango Pitcher Mojitos
This mango mojito recipe is a fun and refreshing drink. You will love this tropical vibe that makes you feel like you are on a beach. So tasty and flavourful this mojito is best for the summer season and any occasion or any holidays. For me, this mojito drink is the best and one of my favorite recipes.
Get the recipe here.
---
4. Cucumber Mint Mojito Pitcher Recipe
This fresh version of the Mint Cucumber Mojito features a great combination of cool summer recipes and a spring kick of cucumber. You will like Cucumber Raw Mint Mojito Pitcher Recipe Simple, light and juicy cucumber with cool mint, soda, and white rum.
Get the recipe here.
---
6. Tequila Mojito Recipe
This tequila mojito drink is a fun and interesting party drink. Packed with sugar, lime juice, soda water, mint, sugar syrup, and some tequila. Easy to prepare at home and this drink make a crowd. Try this drink is perfect for any occasion or party.
Get the recipe here.
---
7. Raspberry Mojito Pitcher Cocktail Recipe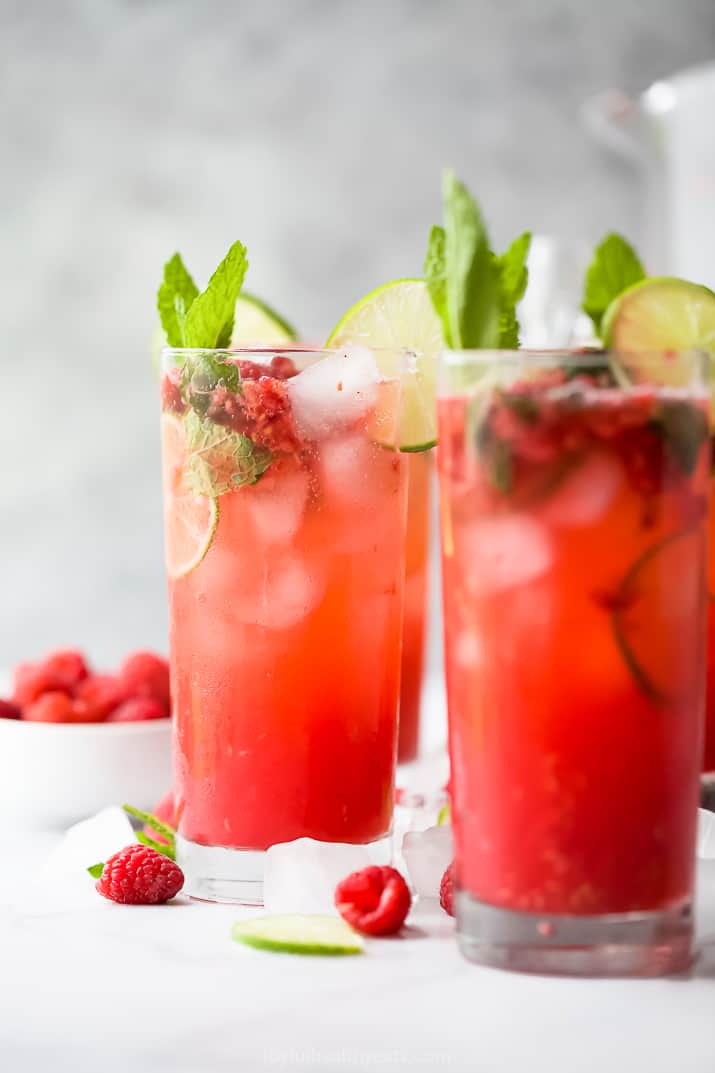 The best ever fresh raspberry mojito pitcher cocktail recipe for summer. Made with fresh lime, mint, raspberries and some simple ingredients are the perfect summer go-to cocktail. Also, you can make a mocktail too. This minty light refreshing mojitos with a touch of fresh raspberries and lime flavor make that a perfect summer cocktail party.
Get the recipe here.
---
8. Lemon Ginger Mojito Recipe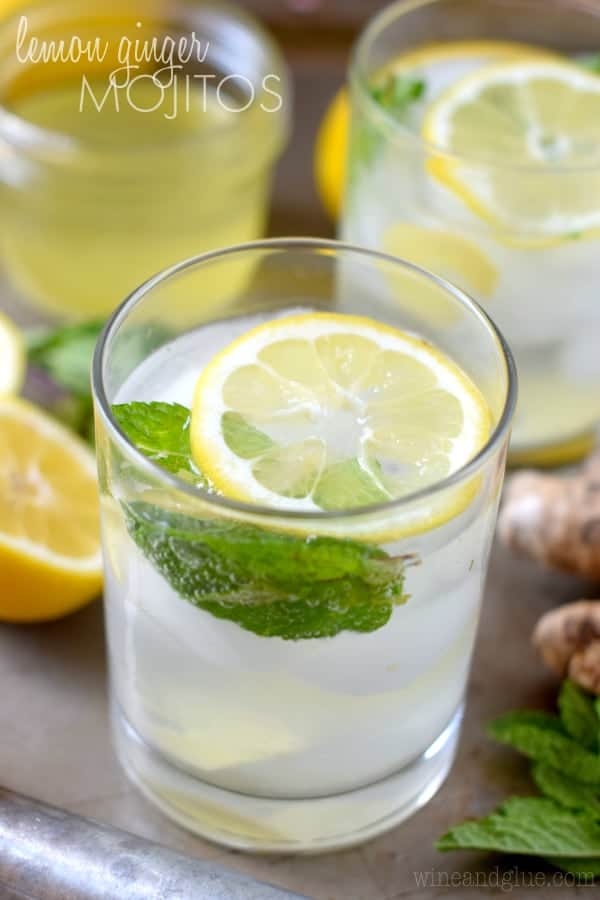 This lemon ginger mojito recipe is so refreshing with the flavour of mint, lemon, and ginger. Great and nice drinks that anyone can take this summer. Also, this mojito is best for any seasonal occasion or party. This drink mojito is the perfect combination of rum, sugar, lime, and mint. Must try at home.
Get the recipe here.
---
9. Strawberry Mojito Pitcher Recipe
This strawberry mojito pitcher recipe is perfect for any cocktail party. The incredible white rum, strawberry, some mint, and lemon make the recipe delicious and refreshing!
Get the recipe here.
---
10. Coconut Mojito Recipe
In a pitcher, mint, some lemon juice, coconut water or coconut cream and, rum, coconut rum and fill with ice. All these mixes in shaker or cocktail shaker and what you will get that coconut mojito pitcher drink is just awesome and I'm sure you love it!
Get the recipe here.
---
11. Watermelon Mojito Recipe
Watermelon mojito recipe is one of my best drinks. Watermelon, mint, rum, lime juice are combined in this cocktail drink and the perfect for refreshing yourself. This recipe drink is light, cooling, refreshing, best ever summer cocktail recipe. This mojito will rock any parties or occasion or any holiday.
Get the recipe here.