Citrus Fruits like lemon, orange, grapefruit that good for our health, protect against any kind of infection. These are some healthy citrus recipes to boost the immune system and get lots of nutrients like protein, fiber, and vitamins, especially Vitamin C. 
Winter is citrus season. Fresh Citrus Fruits comes at the best during the winter months. They add a nice and refreshing flavor to any kind of recipe any time of the year and give a healthy dose of vitamin C.
Mainly we are going sick and feel so bad because of the cold. And sometimes we are suffering from a fever. To get out of these germs and cold our body needs protein, vitamins, and lots of nutrients. We take healthy foods at that time. These lemon, orange, grapefruit-like citrus fruits help to become healthy ad protect our body again.
Also, citrus fruits are good to take and cover the body from any kind of germs, an infection like bacteria, virus, etc. You can eat citrus fruits directly by the juice or add in the recipes below.
We know citrus fruits always help our body and immune system. But what kind of citrus fruits we are talking about?  These are some fruits that you can find from December to April. –   – Orange – Lemon – Lime – Grapefruits – other hybrids and varieties  
What are the benefits you can get from Citrus Fruits:
Like other fruits, citrus fruits are very nutritious, an excellent source of vitamin C, with minerals and plant compounds that help our health strong from any infection. These are also a good source of fiber. They are low in calories, also have anti-inflammatory and antioxidant effects. They could help to protect from cancer risk, kidney stones, and blood pressure. They have lots of nutrients that boost health and protect our brain too!
How to make or use Citrus fruits at home?
There are many dishes that you adding citrus fruits for the flavor that create a delicious and healthy dish, because citrus fruits have lots of good compound and nutrients, adding them that good for health.   To make any dishes, peeling the skin off, and there are 3 ways you will prepare or use these fruits in your recipe. 1st take the fruits but check, the fruits have to good in condition (means not riper or decompose condition). Pick the ones that are defect-free and feel heavy for their size. Depending on how you want to use them. By Juicing Process -For juicing, basically squeeze the fruit and use strainer to remove the juice. Zesting Process – If your recipe requires that to need the zest of the fruit, then you remove the zest from the fruit. This process mainly requires flavor in the recipe.   Additionally, if you don't take the juice now, then you can store it at room temperature.
Here a few healthy citrus recipes for Vitamin C and help to keep strong your immune system –
19. POMEGRANATE FRESH ORANGE FRUIT SALAD
This citrus boost salad made with mandarin oranges, pomegranate, candied almonds, sliced avocado, and feta cheese. Light, refreshing, summer or winter-based salad best for meal prep and that good for Vitamin C, help to keep strong your immune system.  
Pomegranate Orange Salad
(Image: chelseasmessyapron)
Check it here.  
18. AIR FRYER ORANGE CHICKEN
Are you go like Air Fryer Chicken recipes? This Orange lime chicken recipe is the best with rice. So crispy, tossed in very delicious and yummy sauce that makes the recipe juicy and easy to make at home, ready just within 30 minutes in your table for dinner meal. This chicken breasts recipes mainly goes well with rice, chowmein, polao, roti, etc, that is up to you what you want to serve, ready within 20 minutes.  
Orange Chicken
(Image: savorybitesrecipes)
Check it here.
17. LOW-CARB FUDGY ORANGE COFFEE CAKE
Coffee lovers will love that recipe – Orange Coffee Cake. So healthy, keto-friendly, low in carb, high in fiber and protein that perfect for breakfast, snack or you can add this recipe in dessert items. Also, it is dairy-free, nut-free who don't like this at all, this lemon cake is good for them.  
Orange Coffee Cake
(Image: allthenourishingthings)
Check it here.
16. TUNA AND BACON QUINOA BOWL
With tart cherry tomatoes, premium quality tuna, nutty quinoa, and salty bacon in this Tuna and Bacon Quinoa Bowl and with a lemony vinaigrette, the recipe is perfect for quick meal prep for lunch or dinner.
Here few 'meal prep healthy recipes' ideas that go well for lunch and dinner, also best for weight loss.
Tuna and Bacon Quinoa Bowl
(Image: allergyfreealaska)
Check it here.
15. LEMON RICOTTA PANCAKE
These lemon pancakes are bursting with flavor and always a hit for breakfast or brunch! It makes soft and fluffy pancakes with a hint of lemon zest flavor, easy to make at home.
Also, check out ricotta cheese recipes to change your mood.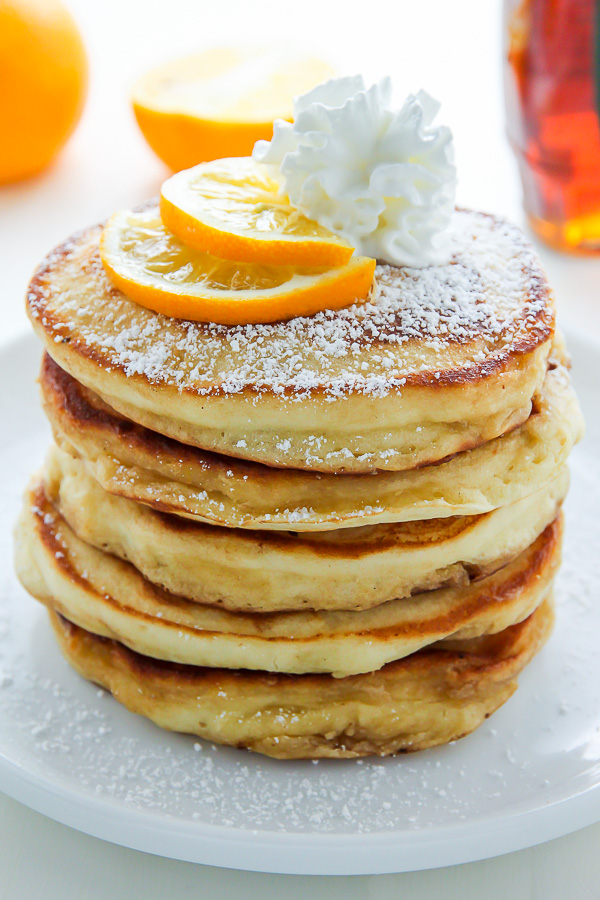 Lemon Ricotta Pancake
(Image: bakerbynature)
Check it here.
14. HONEY GARLIC LEMON BAKED SALMON
Are you looking for an easy crispy grilled or baked creamy salmon recipe? Here you get garlic butter lemon baked salmon pan recipe in foil. How to make this easy healthy side dish and low carb, also keto-friendly salmon recipe at home.
Honey Garlic Bake Salmon
(Image: Crispyfoodidea)
Check it here.
13. GRAPEFRUIT YOGURT CAKE
  Yogurt based grapefruit cake is another new idea to celebrate any occasion and best ever dessert. Try this new recipe for lemon dessert at home.
Grapefruit Yogurt Cake
(Image: Taste of Home)
Check it here.
12. GRAPEFRUIT BREAKFAST BRULEE
This easy Grapefruit Breakfast Brulee is a delicious, lightly sweetened citrus treat that's perfect for breakfast, brunch, or a light dessert! Also, get Vitamin C to grow your immunity.
Grapefruit Breakfast Brûlée
(Image: champagne-tastes)
Check it here.
11. BLOOD ORANGE CRUSH
This Blood Orange Crush is what you need for any holiday weekend. It's refreshing, juicy, sweet in flavor, low in calories, loaded with fresh red-orange juice! This drink is perfect to celebrate any occasion or any party.
Try these 11 amazing Mojio Pitcher Recipes and 22 easy Cocktail Recipes.
Blood Orange Crush
(Image: thebestblogrecipes)
Check it here.
10. GREEK-STYLE ROAST CHICKEN WITH GARLIC LEMON
This Greek-style roasted lemon garlic chicken is delicious and perfect for a weekend dinner. Packed with whole or half chicken thighs, olive oil, spices, lemon juices, garlic for flavor. It's a Whole30 and a keto-friendly dish that good for chicken lovers!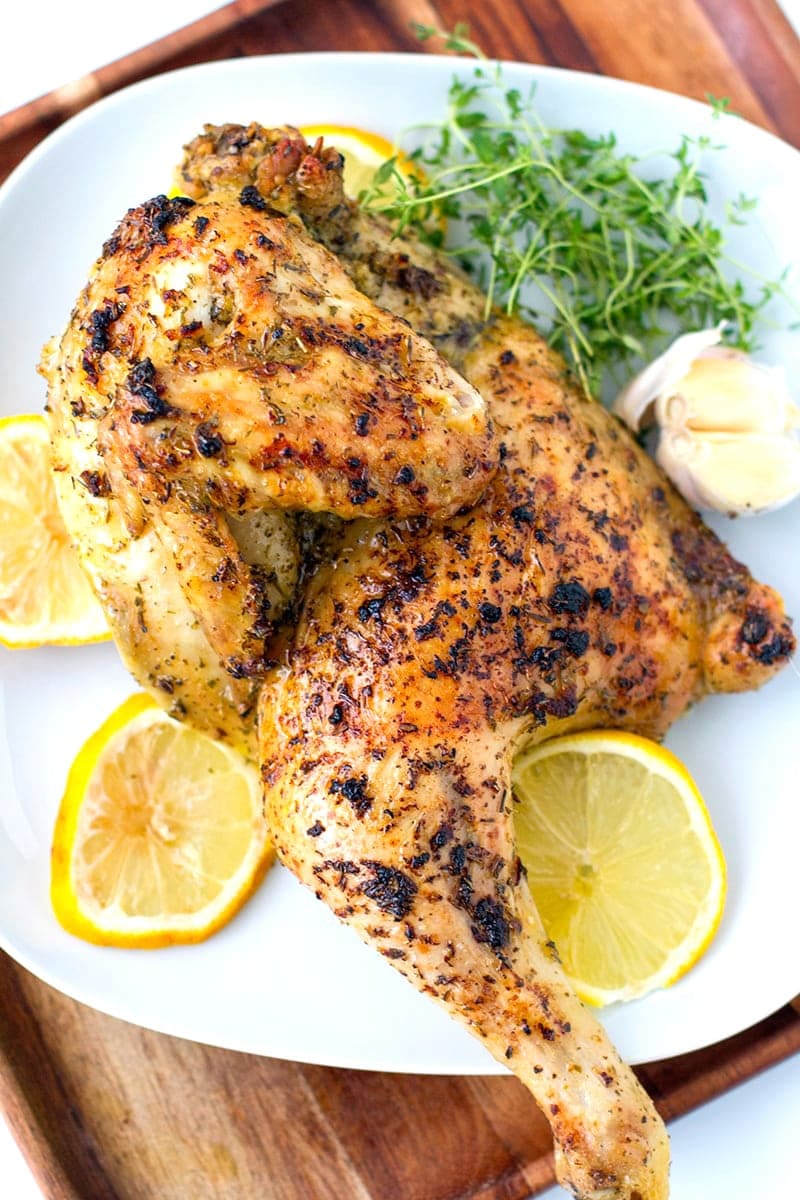 Roast Chicken with Garlic Lemon
(Image: irenamacri)
Check it here.
Want some Lemon Recipes?
Lemon contains lots of nutrients and especially Vit C which helps our immune system strong and healthy too! Dishes that you can add lemon zest and juices for a flavor that makes your recipes so delicious and flavorful.
Easy Lemon Bread
Lemon Sorbet
Lemon Chickpea Orzo Soup
Pan-Seared Scallops with Lemon Caper Sauce
9. HADDOCK WITH LIME CILANTRO BUTTER
Here the haddock with lime-cilantro butter recipe is the best ever dinner or thanksgiving dinner or holiday lunch recipe. Made with broil fish and topping with lots of lime juice, cilantro, and butter. Try now!  
Haddock with Lime Cilantro Butter
(Image: tasteofhome)
Check it here.
8. LEMON PEPPER ASPARAGUS
Delicious Juicy Lemon Pepper Asparagus so crisp-tender and with pepper lemon dressing made just incredible! Ready within 15 minutes on your table, vegan, and paleo this dish is on your dinner plate as a side dish for any meal!  
Lemon Pepper Asparagus
(Image: Crispyfoodidea)
Check it here.
7. BLOOD ORANGE CREME BRULEE
This Blood Orange Crème Brûlée Recipe reminds you of the moments of Valentine's day. Rich and creamy vanilla custard in flavor topped with caramelized red citrus classic dessert are best for thanksgiving and any holiday too! I'm sure after seeing how to make the recipe you will make it at home. There are some Thanksgiving desserts that you will like.
Blood Orange Creme Brulee
(Image: cookingontheweekends)
Check it here.
6. GLUTEN-FREE CITRUS CHIFFON CAKE
Loaded with lemon, lime, and orange zest, this Gluten-Free easy to make Citrus Chiffon pound Cake is the best thanksgiving or holiday or you can say summer dessert. The flavor of lemon and orange combination creates a heaven-like situation that will please your taste buds after taking a bite.  
Citrus Chiffon Cake
(Image: familytabletreasures)
Check it here.
5. BLUEBERRY LEMON OVERNIGHT OATS
Overnight oat is healthy and adding lemon and blueberry to the dish will the best for breakfast. So creamy, juicy, full of protein this easy citrus recipe perfect for quick and easy-to-make meal prep for the busy workweek.  
Suggested: 9 Healthy Overnight Oat Recipes
Blueberry Lemon Overnight Oats
(Image: simplyoatmeal)
Check it here.
5. BERRY ORANGE SPINACH SALAD WITH CITRUS BALSAMIC VINAIGRETTE
This healthy citrus salad recipe made with berry, orange, spinach, and other simple few ingredients that so much good for our health which is best for meal prep for lunch and dinner. And with adding citrus fruit orange that we know, good for health and also help and boost our immune system as well. Also, you can add red onion to that salad.
Check out 16 healthy salad dressing recipes that best for meal prep for summer.  
Berry Orange Spinach Salad
(Image: yayforfood)
Check it here.
4. MEYER LEMON PIE
This easy lemon sweet tart pie is a tart that sweet, tangy dessert made with whole Meyer lemons. So smooth, every bite is just creamy lemon and is so delicious and this tart is one of the best recipe of healthy citrus recipes ever.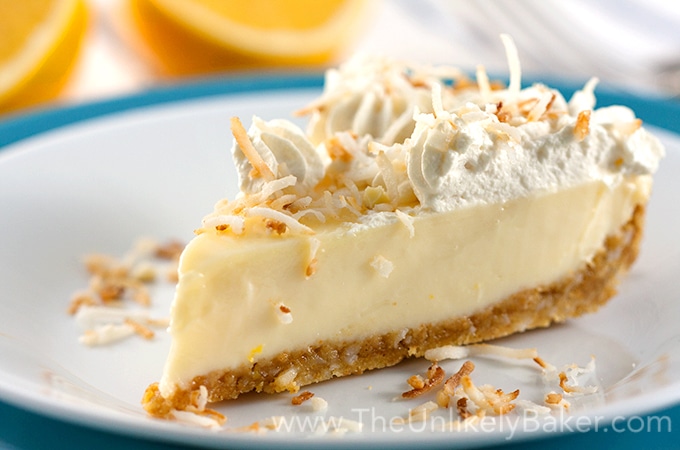 Meyer Lemon Pie
(Image: theunlikelybaker)
Check it here.
Grapefruit Recipes
Side by side looking for grapefruit recipes? Grapefruit is sweet, tangy, and citrus burst fruit, not just breakfast, make other dishes like salads, desserts, cocktail and with grapefruit, you can make diet food as well. Here some recipes that you love!
3. BLUEBERRY LEMON CAKE
Juicy blueberries with refreshing lemon – the combination of this Lemon Blueberry Cake is just making a summary and delicious sweet blueberry with tart citrus flavor. It's moist, simple, decadent and light in flavor, also it is completely dairy-free. The perfect dessert for Easter or accompany for spring!
Also, you can try these Banana Chocolate Chip Muffins.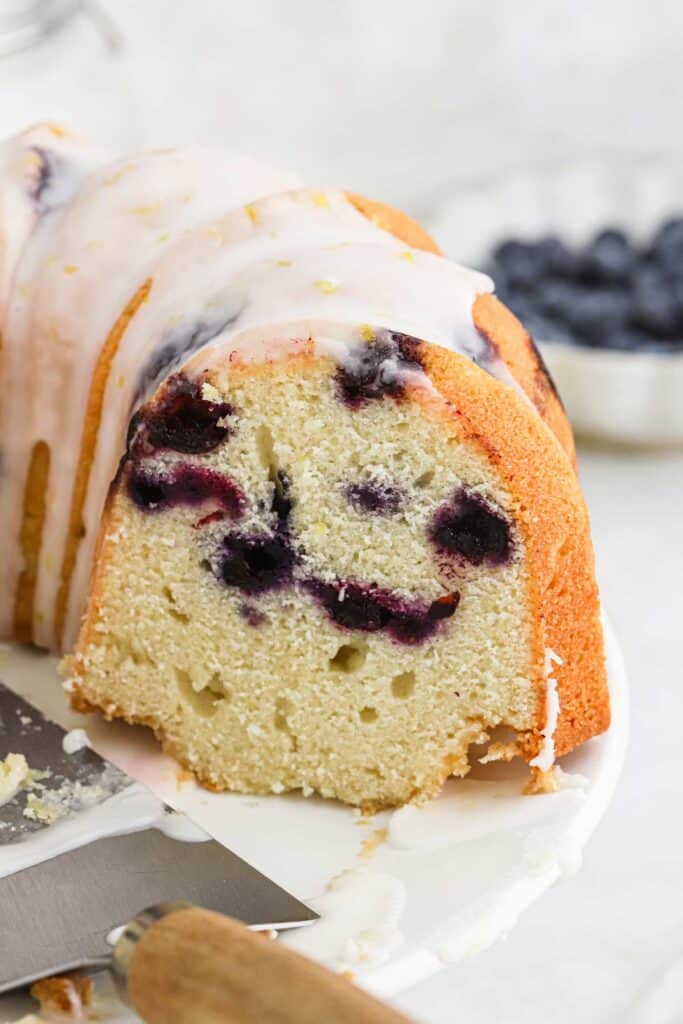 Blueberry Lemon Cake
(Image: grandbaby-cakes)
Check it here.
2. PAN-SEARED CITRUS SHRIMP RECIPE
This simple, delicious, fresh and juicy citrus shrimp recipe is ready in under 30 minutes, best for easy weeknight dinner or the perfect appetizer to take to a party. Adding orange and lemon sauce leaves out the butter and creamy texture, this recipe will create a great flavor and delicious healthy taste that goes with any side dishes.
Also, some shrimp recipes that you will love most –
Pan-seared Citrus Shrimp Recipe
(Image: foodiecrush)
Check it here.
1. ORANGE CHIA YOGURT PUDDING
Chia pudding is always good for our health. By adding orange to the recipe create a nice and healthy dish for breakfast. It's totally gluten-free, vegan, contains lots of protein, fiber, and Vitamin C that protect our health. So delicious, creamy, and that helps keep you feeling full.    
Orange Chia Pudding
(Image: thebeautyblotter)
Check it here.
These citrus recipes are best for meal prep, snacks, desserts, etc. As I say we know citrus fruit contains lots of nutrients, especially Vitamin C and other protein, fiber. Vitamin C always needs our body to grow cells and immunity to protect against any kind of infection.
So in our daily life and busy in our work these are the quick and easy to make recipes that we can serve as a meal or dessert. Choose recipes and make them at home.
To know more quick and easy-to-make recipes, subscribe to my blog and click the notification to get all upcoming recipes you will get 1st while published. Share this post with all so that they will know more and get out of any sickness or ill.
FOLLOW ME ON FACEBOOK | TWITTER | PINTEREST
If this post really helpful to overcome any kind of sick or illness, check out these recipes again? SAVE this pin to your favorite board on Pinterest!
Common FAQ
Q. What can I do with lots of citruses?
A. That's a simple question. If you have lots of citrus fruits. As we know citrus fruits are always healthy for our health. It's better to eat them. Or you can use it in your recipes for flavor. Like these recipes (all above) goes well with lemon –   Lemon Berry Spinach Salad Ricotta Cheese Cake Orange Chia Yogurt Pudding Lemon Pepper Asparagus Honey Garlic Lemon Baked Salmon Blood Orange Crème Brûlée Garlic Lemon Chicken
Q. Can you freeze orange slices?
A. If you wanted to keep orange slices for next time eating. Cut the orange into quarters. Place those slices in resealable freezer bags, remove air, and pack it. Place those bags in the freezer, when you needed to remove them from the freezer. Then let thaw them for 20 to 30 minutes at room temperature.