Looking for some pantry stocking recipes? Here I cover some healthy pantry meal recipes that good for lunch and dinner and so easy to make and healthy too! You find here common use pantry ingredients, like different grains, nuts, seeds, spices, condiments, and frozen/canned foods. 
Are you search for some great ideas of cheap and healthy pantry meal Recipes for when you have to stay at home?
Any kind d of a situation like an example of any pandemic situation, or when you sick or feeling bad or suffering from any kind of infection and can't go to market for shopping or during any quarantine, etc. Here some pantry recipe ideas that you can make at home with your simple ingredients or products that have at home already in your pantry.
These are some recipes that use long-lasting fresh ingredients, like eggs, oats, and vegetables.
---
[jetpack_subscription_form show_subscribers_total="false" button_on_newline="false" custom_font_size="16″ custom_border_radius="0″ custom_border_weight="1″ custom_border_color="#f78da7″ custom_padding="15″ custom_spacing="10″ submit_button_classes="has-f-78-da-7-border-color has-background has-vivid-red-background-color" email_field_classes="has-f-78-da-7-border-color" show_only_email_and_button="true"]
---
1. Almond Butter Granola
This Almond Butter Granola is a healthy breakfast or snack that's perfect all year long. This recipe carries lots of nutrients that best for breakfast, which when served with milk or yogurt and loaded with healthy toppings ingredients, this recipe creates a nice flavor and going to a nutty treat and perfect for easy pantry recipes.
Get the recipe click here.
---
2. Blueberry Steel Cut Oatmeal
This blueberry steel-cut oatmeal is so easy to make and loaded with pantry staples like steel-cut oats, chia seeds, cinnamon, frozen blueberries, and nut butter. This breakfast recipe is so delicious, healthy, and balanced in nutrition. It's also vegan and gluten-free.
Get the recipe click here.
---
3. Egg and Potato Breakfast Casserole
The Best Breakfast Casserole is a thick and creamy egg base packed with potatoes, chunks of ham, and flavorful cheese blends that create a great texture and flavor that best for lunch or breakfast. Make-ahead or enjoy the morning off during the holidays!
  Get the recipe click here.
---
4. Grated Apple Bircher Muesli
This easy, make-ahead breakfast idea uses pantry staples with wholesome ingredients like oats, fresh apples, nuts, and seeds. Also, add for long-lasting ingredients fresh Greek yogurt! This recipe is a healthy and easy breakfast that's full of flavor and texture, also good for pantry meals.
Also, there are some different ways you can make Overnight Oats.
Get the recipe click here.
---
5. Classic French Toast Recipe
The Delicious Easy French Toast Recipe just makes you feel crazy in the morning! So easy to make at Home and best for morning breakfast and snacks too! Get ready to make the mouthwatering Classic French Toast with vanilla and cinnamon flavor that you say, Want More!
French Toast Recipe
(Image: Crispyfoodidea)
Get the recipe click here.
---
6. Shakshouka
One of my favorite pantry meals is shakshouka that brunch can be easy, delicious, and healthy. This shakshouka is made entirely on the stove (no oven required), just sauté any leafy greens or veggies in a pan, and cook with canned tomato sauce, spices, and eggs. Check out the recipe preparation and make this recipe at home when you have to stay at home, a good pantry meal recipe this is.
Get the recipe click here.
---
7. Potato Casserole Recipe
The Creamy baked cheesy hash brown potato casserole recipe is perfect for any meal and loaded with mashed potato and cheese and topped with corn flakes. Made with few simple ingredients, so easy to prepare at home. It's a totally gluten-free, dairy-free, low carb, and keto recipe, good for vegetarians as well!
Potato Casserole Recipe
(Image: crispyfoodidea)
Get the recipe click here.
---
If you looking for healthy casserole check out these recipes – Chicken and Broccoli Casserole.
---
8. Breakfast Egg Muffins
Breakfast Egg Muffins are loaded with fluffy eggs, potato, spinach, melted cheese, and bacon. A quick and easy, make-ahead, freezer-friendly breakfast that perfect for pantry recipes for meals. Here you can choose any kind of vegetables whatever you like to add.
Get the recipe click here.
---
Suggested: 19 Healthy Easy Meal Prep Recipes
---
9. Chicken Chili – Healthy Crockpot Meal
Easy healthy this Chicken Chili will become your new go-to meal for busy nights! Put all the needed ingredients in the Crockpot, or you can use Instant Pot and even kids and who love chicken they will love this pantry meal recipe. Also leftover chicken breasts you will store in the freezer too! Making this the perfect easy meal you can make any time!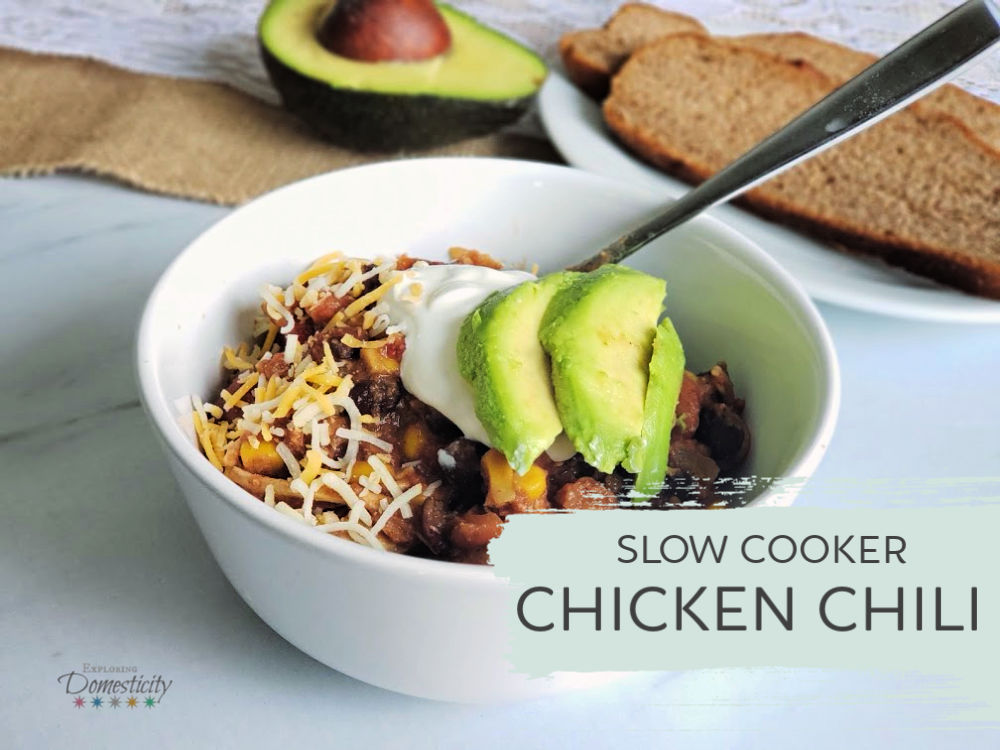 Get the recipe click here.
---
Some Instant Pot Recipes You'll Love:

27 Instant Pot Recipes
17 Instant Pot Chicken Recipes
Chicken and Dumplings Recipe
---
10. Vegetarian Black Bean Chili
This easy vegetarian black bean chili recipe is a great meatless meal to throw together with pantry staples when you don't know what's for dinner and you have to stay at home for any bad situation! It's a totally gluten-free, weeknight option and a simple dish for lunch also.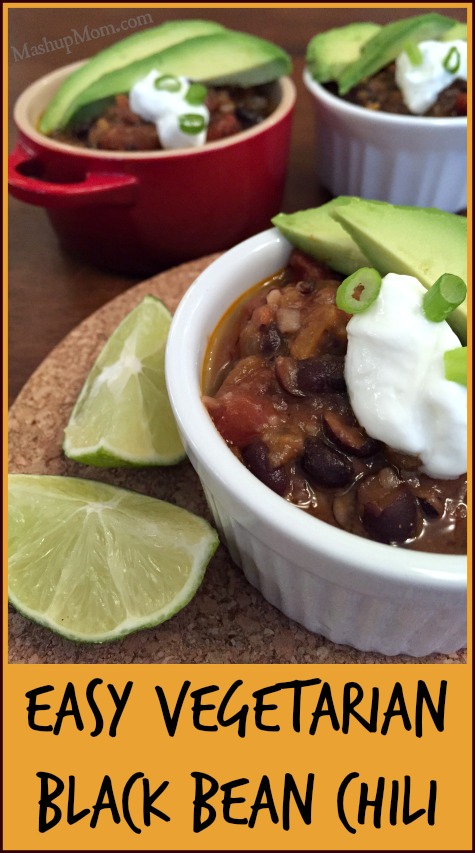 Get the recipe click here.
---
11. Shrimp Alfredo with Broccoli
Healthy Easy Shrimp and Broccoli Alfredo Recipe are loaded with cream cheese, Shrimp, Pasta, Broccoli, and creamy parmesan. This keto recipe is easy-to-make and just ready within 30 minutes. This Shrimp Alfredo comforting recipe is best for dinner and serves hot to your family and friends.
Shrimp and Broccoli Casserole
(Image: crispyfoodidea)
Get the recipe click here.
Also must read Shrimp Skewers Recipe.
12. Chickpea Tomato Cucumber Salad
This Salad made with cooked chickpea, tomatoes, onions, cucumbers, and a few simple ingredients that so healthy and ready just within 15 minutes. This salad is simple, no need for extra outside expensive ingredients to make this recipe, and good for the lunch meal.
Get the recipe click here.
---
13. Creamy Sun-dried Tomato and Spinach Pasta
This creamy sun-dried tomato and spinach pasta is a quick and easy weeknight meal for when you don't know what to do with!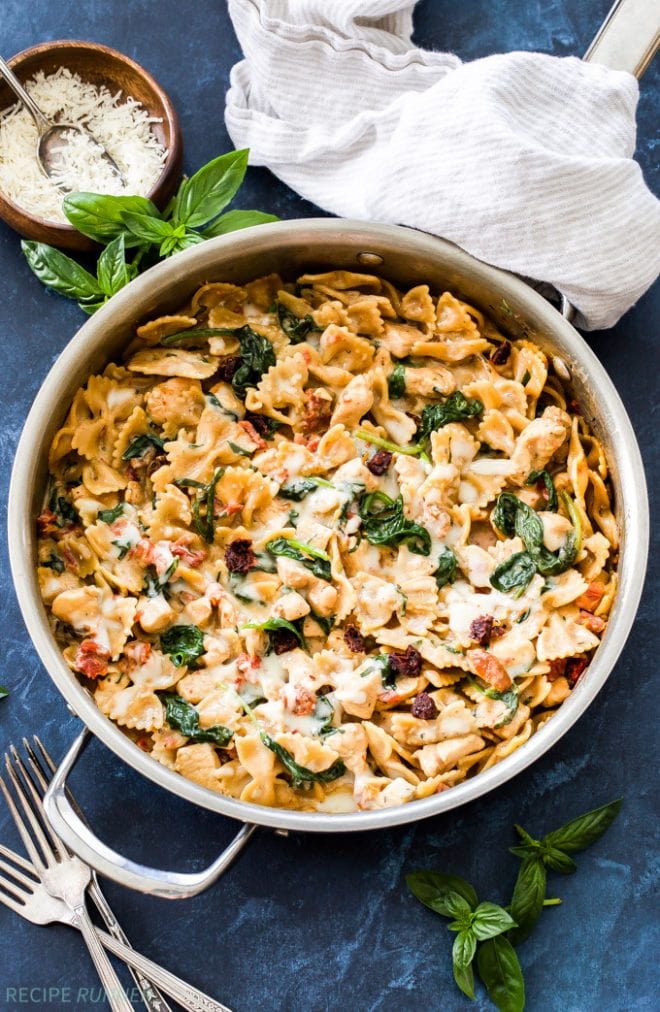 Get the recipe click here.
---
14. Garlic Butter Pasta
This vegetarian garlic butter pasta ready just 15 minutes from start to finish and packed this recipe with only 6 ingredients! It's the easiest, most flavorful weeknight dinner ever.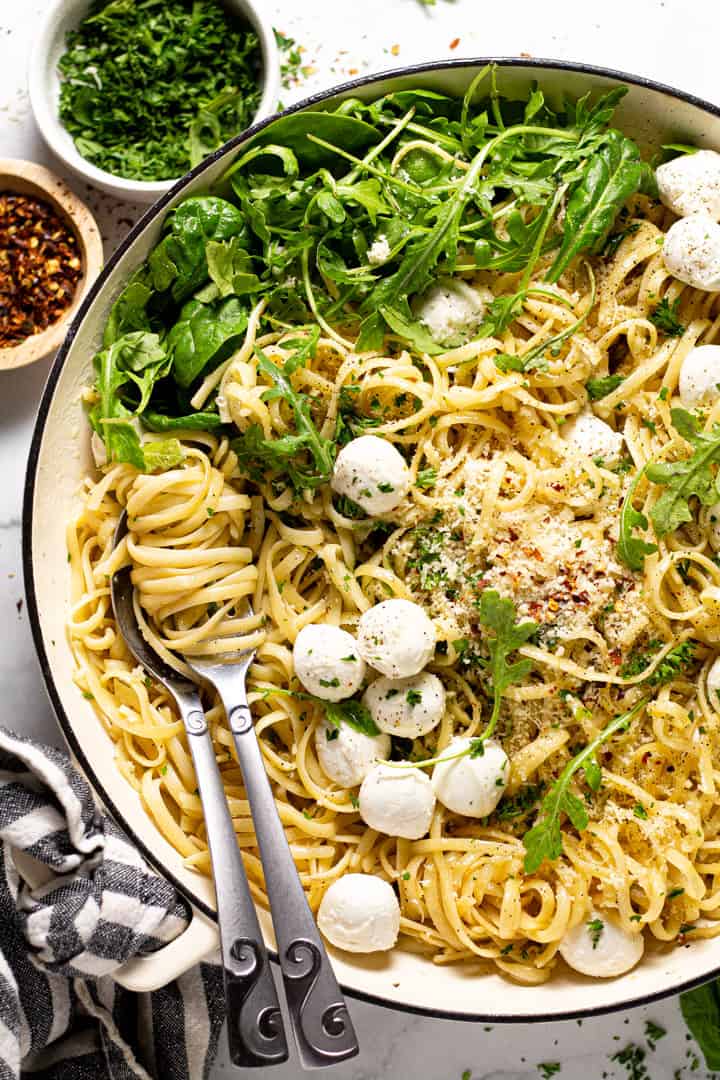 Check it here.
---
15. Apple Cinnamon Pancake
Enjoy the delicious flavor of fall with these apple pancakes! They are fluffy, healthy, and topped with apple slices in maple syrup and cinnamon. These apple cinnamon pancakes taste just like fall. So fluffy, light, and full of delicious apple flavors!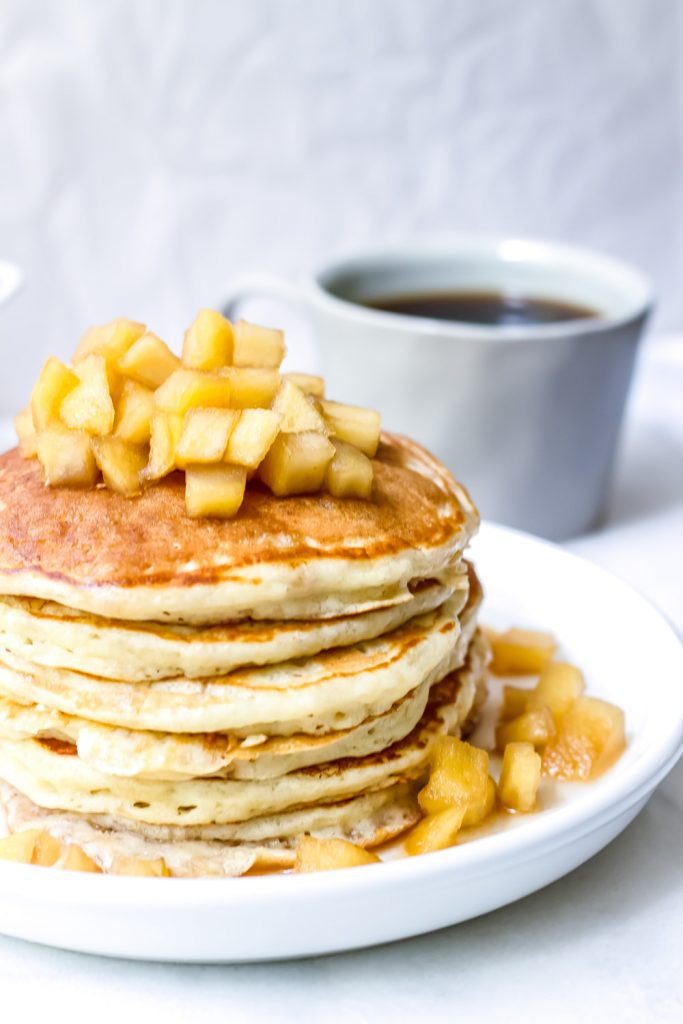 Get the recipe click here.
---
Related: Pancake Recipe
---
16. Loaded Cauliflower Casserole
Looking for a cauliflower recipe? Here you'll get a loaded cauliflower recipe packed with cauliflower, butter, cheese, chives, and bacon with seasoning, just ready within 20 minutes, you can add rice also. The ultimate Instant pot low carb and keto-friendly side comfort food for your diet. With cream cheese the recipe is so tasty, try this recipe today as a meal at lunch or dinner.
Loaded Cauliflower Casserole
(Image: crispyfoodidea)
Get the recipe click here.
---
17. Minestrone Soup With Quinoa
Hearty, healthy, and delicious minestrone soup with quinoa that easy-to-prepare vegetarian and gluten-free soup recipe and best for pantry meals.
Some soup recipes that will go well for pantry meals at lunch or dinner – weight watchers soup recipes, Broccoli Cheddar Soup, Minestrone Soup Recipe Olive Garden.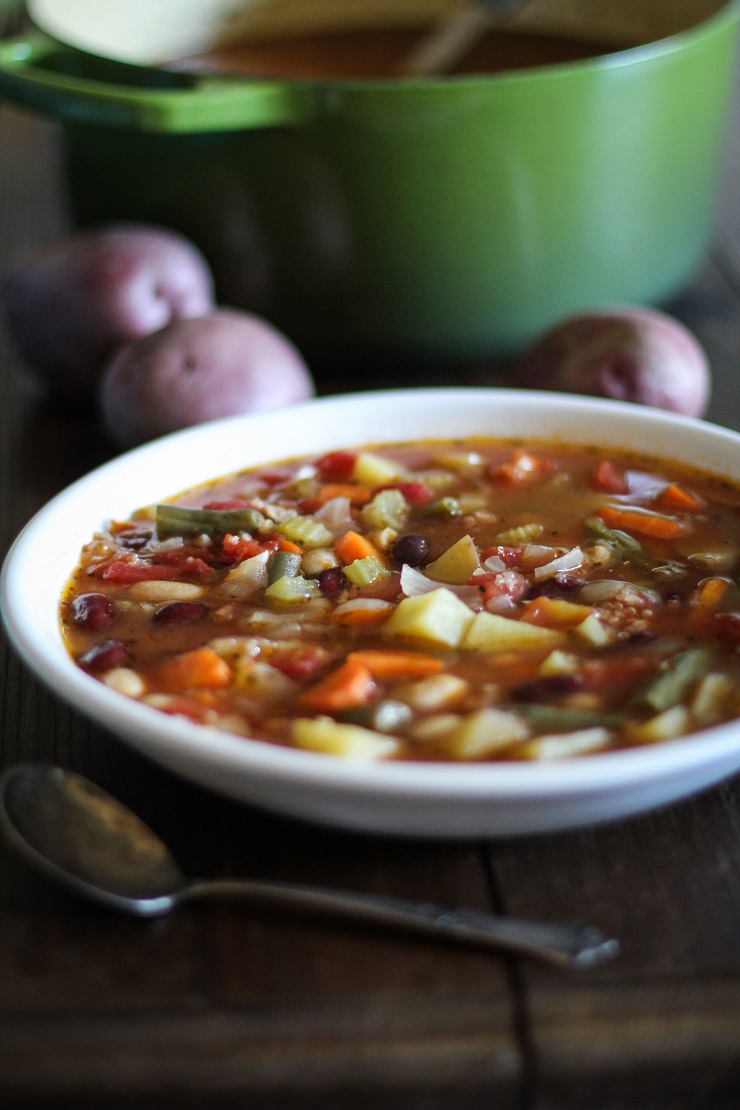 Get the recipe click here.
---
18. Green Bean Casserole
Green Bean Casserole is the best for health and for those looking for healthy vegetables and keto low carb recipes, this recipe is good for them. Easy-to-make and ready just within 30 minutes, serve hot in your lunch or dinner meal.
Green Bean Casserole
(Image: crispyfoodidea)
Get the recipe click here.
---
19. Greek Pasta Salad
Light, simple, healthy, easy, and quick to make this greek pasta salad is perfect for summer. Loaded with lots of vegetables and pasta, easy lunch or dinner meal or as a side dish.
Greek Pasta Salad
(Image: crispyfoodidea)
Get the recipe click here.
---
20. Healthy Tuna Pasta Salad
Canned tuna and pasta are common pantry staples that happen to pair beautifully together. Make with arugula, you can really use any leafy greens that you have on hand (or omit completely). This pasta salad can be made ahead for easy leftovers!
Get the recipe here.
---
21. No-Bake Chocolate Cherry Energy Bites
If you are looking for a nut-free energy bite, this recipe is best. These bites are made with pantry-friendly ingredients like dates, dried cherries, cacao powder, chocolate chips, hemp seeds, and chia. So healthy and energetic bites and best for pantry recipes.
Get the recipe click here.
---
22. Kimchi and Vegetable Fried Rice
A perfect easy weeknight dinner or enjoy as leftovers for lunch the next day! Plus only one-pan required. Also who are like rice recipes they can love these recipes – Veg Biryani Recipe, Spinach Orzo, Cauliflower Rice Recipe.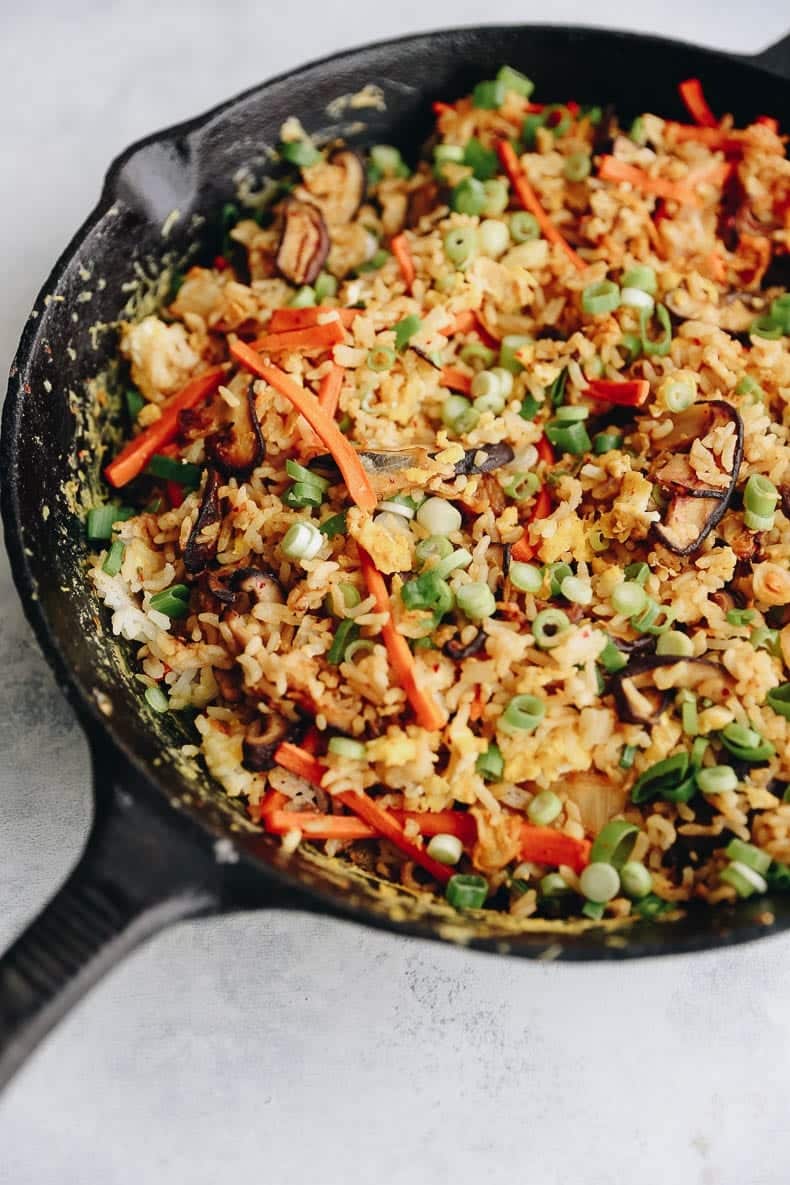 Get the recipe click here.
---
Choose your pantry meals and make them at home when you don't know what to do make with or when you have to stay at home. If you like this tutorial keep it share it with your friends and families as well. To get more recipes subscribe to my blog and click the notification for more updates.
Sharing is Caring!
Follow me on Facebook | Twitter | Pinterest.
Want to read this post later? SAVE this pin to your favorite board on PINTEREST!