These easy keto breakfast recipes are the best and great for weight loss! These keto recipes are everything you need to start your day on the right foot! So easy to make at home and just ready within 20 minutes and healthy, delicious with keto-friendly breakfast recipes are best for your Morning. 
As we know breakfast is very important for your health and for weight loss or diet. Any kind of easy healthy breakfast we always need in the morning. But those who are on a diet or who are going through the weight loss process or who want to lose weight as a beginner, need some keto breakfast recipes that to lose weight and keep their health good. 
So today here I discuss some keto recipes that best for breakfast and weight loss too! This collection of Keto breakfast recipes will give you lots of ideas to experiment with!
Here I discover some keto recipes ideas like Cheesecake Mousse or smoothie, granola, coconut porridge, muesli cereal, and many more -these are some amazing ideas for a breakfast that is completely Keto-friendly!  
Let's start and check out these delicious and healthy recipes –
21. Cinnamon Roll Mug Cake
These cinnamon roll mug cakes are incredible, take only 1 minute to cook, and will have your family looking for more. Cinnamon rolls in a mug are the new treat you've been looking for.
Check it here.
---
20. Muesli Low Carb Cereal
If you're following a gluten-free paleo diet, you'll love this muesli low carb cereal. It's loaded with whole food ingredients without sugar added! If you want a keto breakfast but without egg, this recipe is perfect for you.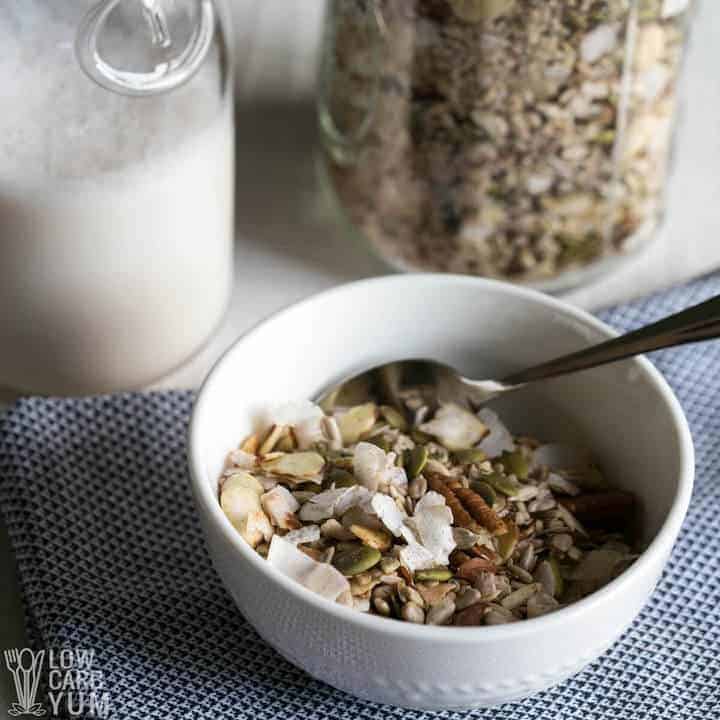 Check it here.
---
19. Keto Sausage and Egg Breakfast Bowls
For a quick and easy breakfast meal, try these Sausage & Egg Breakfast Bowls!
Check it here.
---
18. Fluffy Low Carb Keto Pancakes
Thick and fluffy almond flour keto pancakes made in 1 minute! As far as quick and easy keto breakfast recipes go it doesn't get much better than these pancakes, or should I say pancake? More on that down below!
Check out more healthy pancake recipe ideas for your morning breakfast.
Check it here.
---
17. Banana Smoothie Recipe
Healthy easy banana smoothie is so creamy, tasty, and easy to make at home. For breakfast, it is best and is a vegan, keto, and protein healthy drink that can good for your health. Make with yogurt, banana, milk, and other simple ingredients. For tasty flavor, you can add strawberry, blueberry, peanut butter, chocolate, coffee, pineapple, orange, etc. Try now!
Check it here.
---
Suggested: Weight Watchers Smoothie Recipes
---
16. Coffee Cake Muffins
Tender Coffee Cake Muffins with a cinnamon crumb topping. These delicious keto muffins will make you jump out of bed, eager to start your day. Better and healthier than any bakery option!  coffee cake is just any sort of snack cake that is meant to be eaten with a cup of coffee. It's often more of a breakfast or a snack than a dessert.
Check it here.
---
15. Keto Low Carb Green Smoothie Bowl Recipe with Spinach
Simply the best keto low carb green smoothie bowl recipe – and it actually tastes delicious! Quick, easy, healthy, diabetic friendly and sugar-free, too.
Check it here.
---
14. Keto Green Smoothie Recipe
Are you looking for a healthy easy weight loss and breakfast smoothie recipe? Easy green smoothie loaded with almond milk, frozen fruits, and spinach or kale, the best meal replacement, and the keto-friendly recipe just ready with 15 minutes. Get lots of protein and nutrients from this healthy yummy smoothie recipe, also good for kids too! This smoothie also a fat-burning recipe…
Also, try the strawberry smoothie recipe for great flavor and healthy.
Check it here.
---
13. Baked Spiced Granola
This low carb granola will curb your craving for a nice crunch cereal. Best of all, it is low carb and gluten-free too!
Check it here.
---
12. Keto Blueberry Cream Cheese Muffins
With just 2 grams of net carbs each, these blueberry low carb muffins are just right. Enjoy them as keto breakfast muffins are an easy keto dessert.
Check it here.
---
11. Raspberry Low Carb Keto Chia Pudding
Easy keto chia pudding in 5 minutes – just 6 ingredients! Overnight raspberry chia pudding with almond milk is so much better than plain low carb chia pudding, and the best-ever flavorful keto breakfast recipe.
Check it here.
---
10. Bacon Cheddar Egg Cups
Cheddar Bacon Baked Egg Cups are an easy and delicious breakfast recipe you can meal prep or make ahead and freeze. They are filled with protein and healthy vegetables – a quick, easy, and nutritious recipe the whole family will love.  
Check it here.
---
9. Banana Chocolate Chip Muffins
The best healthy gluten-free banana chocolate chip muffins are best for any occasion or holiday. These banana muffins are so tasty, healthy, and moist that you see here how to make this recipe so easy and bakery-style at home. It's totally vegan and also you can add Greek yogurt also. 
Check it here.
---
8. Keto Strawberry Cheesecake Mousse Recipe
Keto Strawberry Cheesecake Mousse Recipe – Quick and Easy low carb summer dessert, no-bake Ketogenic Diet cheesecake recipe with no crust. Try this new keto-friendly cheesecake mousse recipe for breakfast.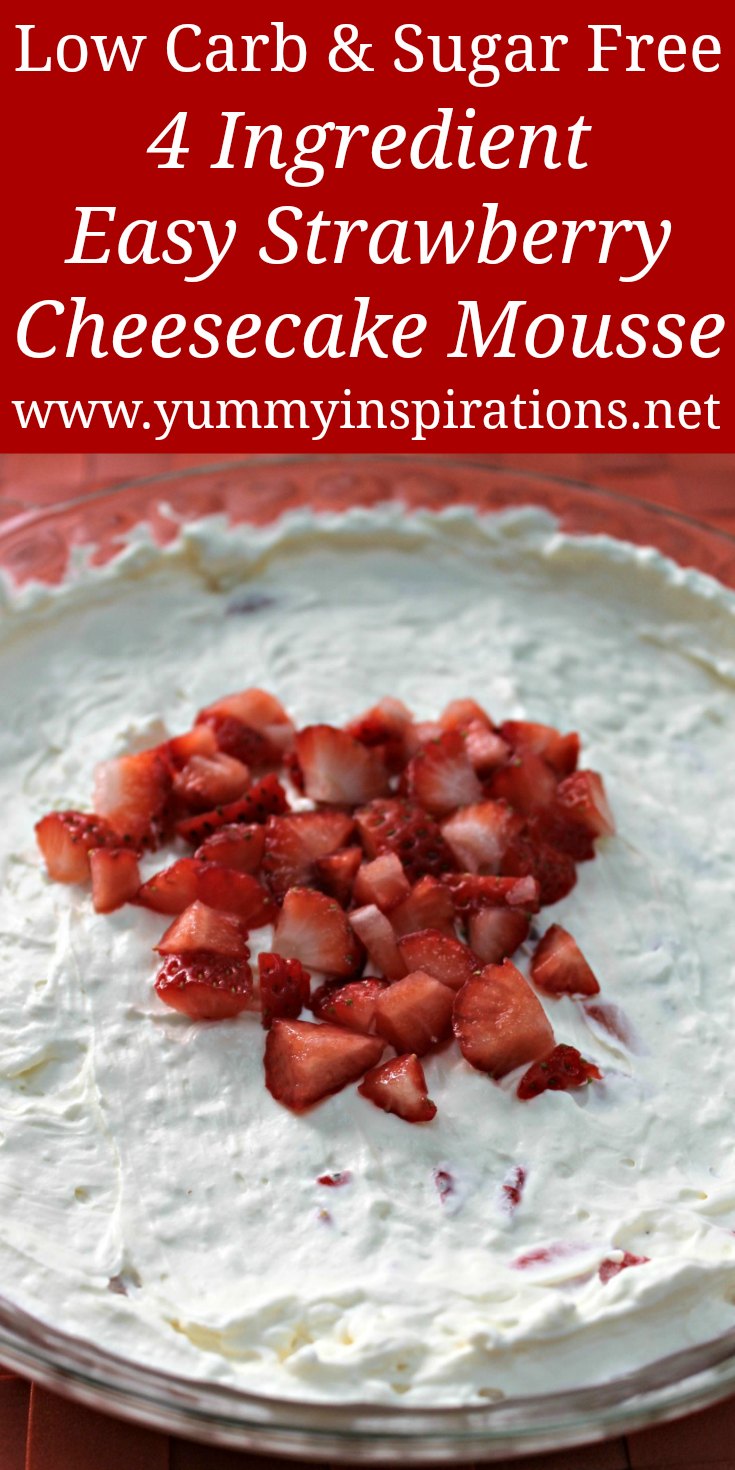 Check it here.
---
7. Overnight Oats recipe
This is our favorite overnight oats recipe, made with just 4 ingredients and a touch of vanilla. This easy overnight oatmeal is a healthy breakfast that you can make ahead for busy mornings.
These are other different ways of Overnight Oat Recipes that good for your breakfast.
Check it here.
---
6. Keto Blackberry Cheesecake Smoothie
Smoothies are a convenient and delicious meal that is perfect for when you don't have time to cook. To used blackberries that are not only tasty but also very low in carbs – in fact, they contain fewer carbs than blueberries, strawberries, and raspberries.
Check it here.
---
5. Cinnamon Keto Granola
Gluten-Free Cinnamon Granola Recipe is a quick and easy breakfast recipe. It is also a grain-free, sugar-free, low-carb, keto breakfast recipe idea. It includes substitutions to make it dairy-free as well.
Check it here.
---
4. Vanilla Ice Cream Keto Coffee Smoothie
This Vanilla Ice Cream Keto Coffee Smoothie is a refreshing, chilled keto-friendly smoothie that tastes like vanilla ice cream and has a nice coffee flavor! The best ever healthy keto breakfast recipes for Beginners.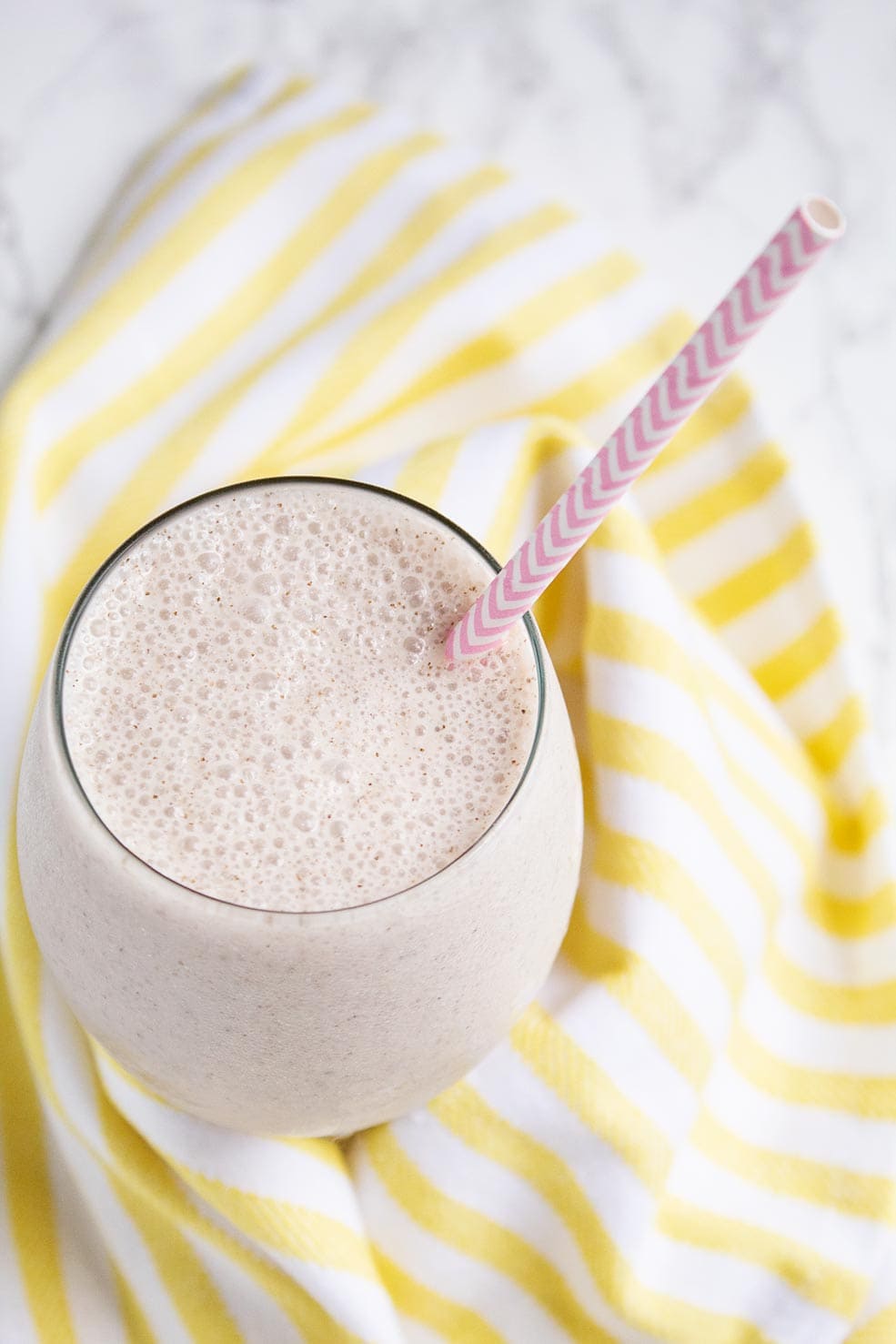 Check it here.
---
3. Keto-Friendly French Toast Recipe
The Delicious Easy French Toast Recipe just makes you feel crazy in the morning! So easy to make at Home and best for morning breakfast and snacks too! Get ready to make the mouthwatering Classic French Toast with vanilla and cinnamon flavor that you say, Want More!
Check it here.
---
2. Keto Avocado Toast Recipe
Avocado Toast is just a great and delicious breakfast ever and my favorite too. You start with a chaffle, then add in creamy avocado, sharp cheddar cheese, a perfectly fried egg, and crispy bacon. Finish it off with a sprinkle of flaky sea salt for a delightful breakfast or snack that will keep you fueled for hours.
Check it here.
---
1. Coconut Low Carb Coconut Keto Porridge 
A high fiber coconut low carb porridge that's easy to make on the stovetop or in an electric pressure cooker or an instant pot. It's a perfect hot keto cereal made with coconut that best for morning breakfasts and makes your day healthy. Also this recipe best for weight loss and low carb too!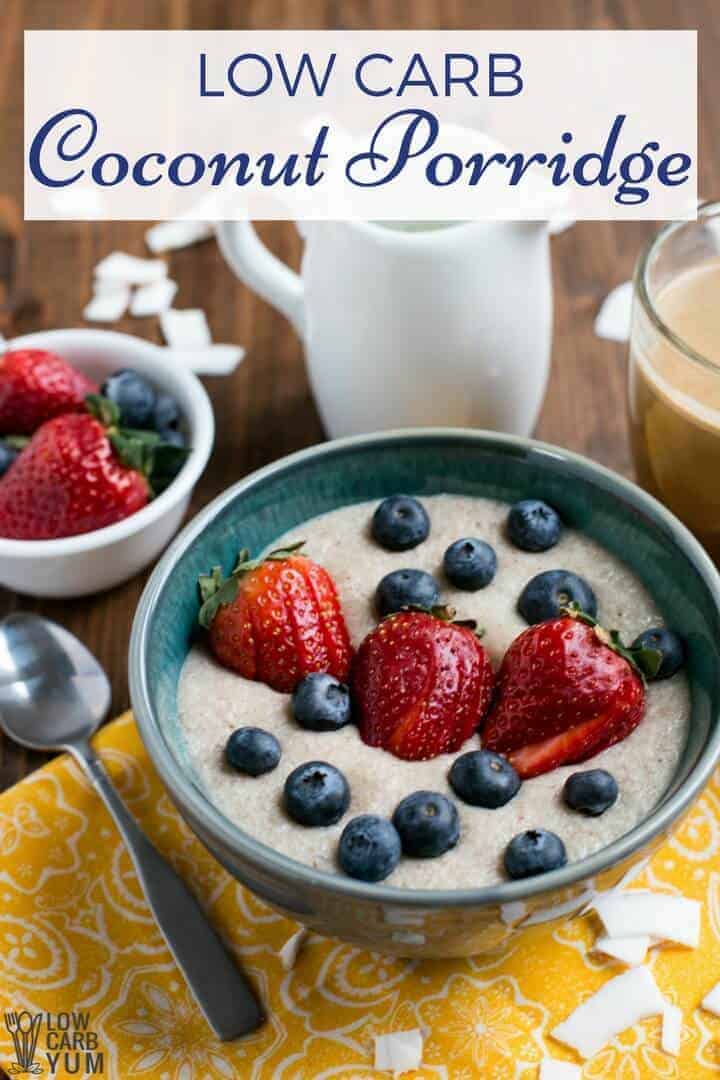 Check it here.
So choose your breakfast recipes and make them at home. If your like these recipes keep share with all and want more recipes like this to subscribe to my blog and hit the notification so that all upcoming recipes you will get first while published.
SHARING IS CARING!
FOLLOW ME ON FACEBOOK | TWITTER | PINTEREST
Did you like these recipes and make it later at home? Save this pin to your favorite board on Pinterest!