Are you're looking for the perfect easy keto cheesecake recipes? These are some easy low-carb recipes of cheesecake desserts that you can eat while you on a diet and for any occasion or any parties, these cheesecake dessert recipes are best and will satisfy your cheesecake cravings.
We always love to eat desserts, after any meal wants to eat any kind of dessert, but when you're on a diet, you generally can't eat dessert, and you always have to give up the cheesecake you love so much.
You are on a diet, but you can't eat any desserts, but that is possible to eat desserts and when you love to eat cheesecake. How? Here are some keto and low carb dessert cheesecake recipes that you can take when you are on a diet.
Easy, cream cheesy, and delicious, keto cheesecake recipes truly make the perfect dessert all year long and for any special occasion. Whether you need a mint or berry swirl for the holidays, pumpkin for fall, keto lemon cheesecake for spring, or blackberry cheesecake for summer, low carb cheesecake recipes will work perfectly for every occasion.  
So no more talk, let's see the cheesy and delicious keto-friendly and low carb cheesecake recipes –
21. Low Carb Blackberry Cheesecake
This blackberry cheesecake with a ginger cinnamon crust is a perfect dessert for a crowd. This cheesecake is a lovely change from the standard strawberry or cherry cheesecake. If you're looking for something a bit different this cheesecake might fit the bill.
Get the recipe click here.
---
20. Keto Raspberry Cheesecake
This cheesecake recipe is luscious. It's also dense and creamy with the texture or an old-style New York cheesecake, only with a raspberry twist. This raspberry cheesecake has eight net carbs per slice. That's a bit heavy, but there are options in the notes of the recipe card to reduce the carb counts by alternating or replacing a few ingredients.
Get the recipe click here.
---
19. No-Bake Keto Pecan Cheesecake
This no-bake keto cheesecake with a pecan crust is light, creamy with crunchy pecans in a caramel sauce that brings out an extra flavor. Try this cheesecake on your special day!
Get the recipe click here.
---
18. Keto Cheesecake Brownies
Best Cheesecake Brownies – these marbled cream cheese brownies are so decadent! A fudgy brownie topped with sweetened cream cheese then swirled.
Get the recipe click here.
---
Suggested: Chocolate Brownie
---
17. Keto Strawberry Cheesecake
Nothing beats the delicious flavors of a no-bake Keto Strawberry Cheesecake made with coconut flour and strawberries. If you're looking for a simple keto cheesecake recipe, you will be glad you found this one.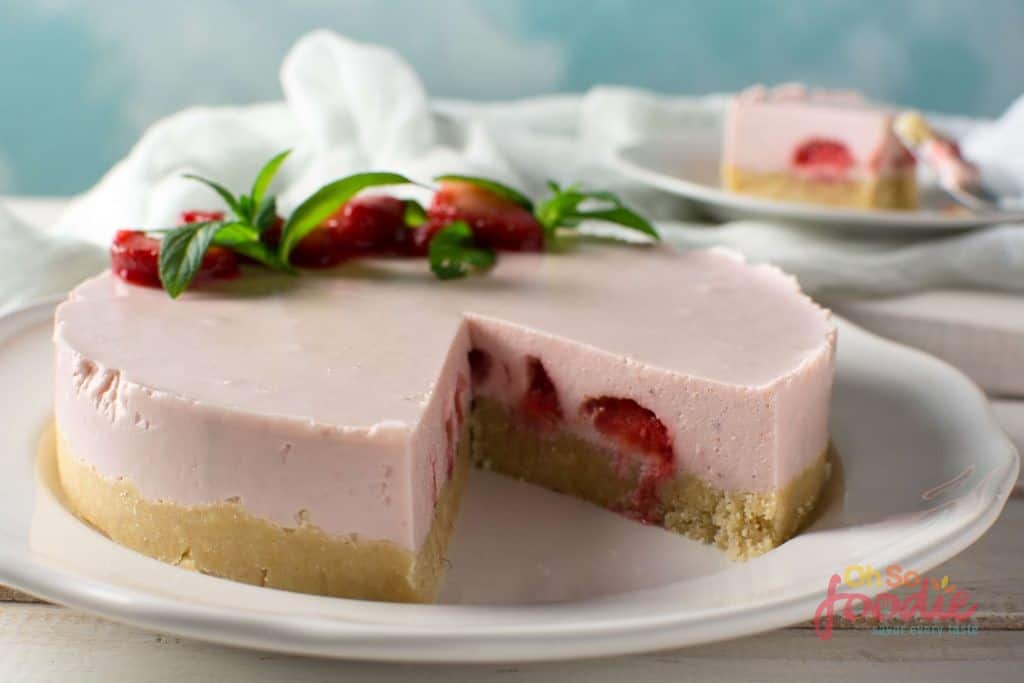 Get the recipe click here.
---
Related: Thanksgiving Dessert Recipes
---
16. Best Keto Chocolate Cheesecake
This Keto Chocolate Cheesecake is made with chocolate crust, smooth and creamy chocolate cheesecake filling, silky chocolate ganache topping, plus extra chocolate curls on top! It reaches and decadent, triple chocolate treat that is sugar-free, low carb chocolate cheesecake mania.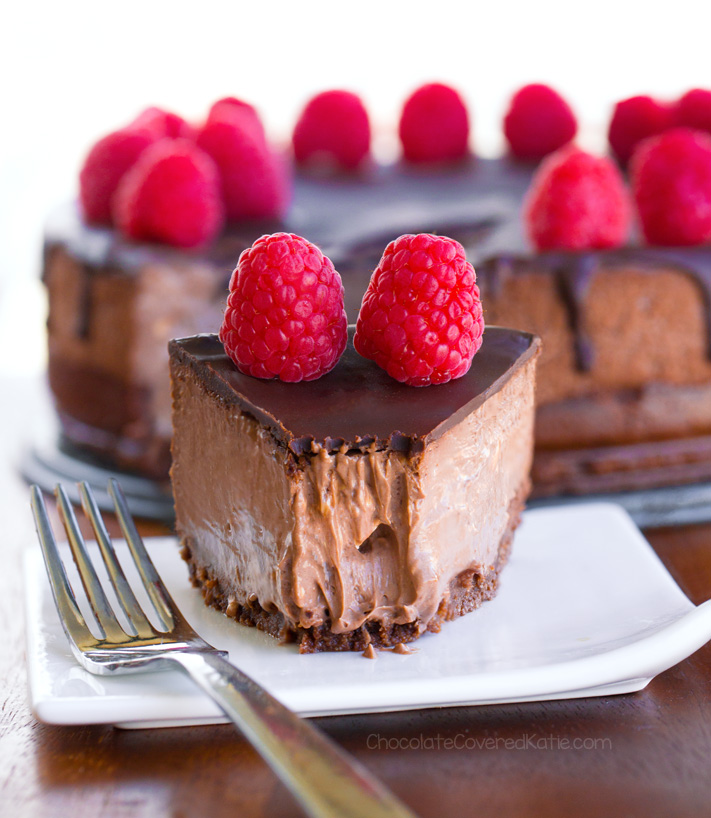 Get the recipe click here.
---
15. Keto Piña Colada Cheesecake Cupcakes Recipe
This piña cheesecake cupcakes recipe is like keto mini cheesecake with pineapple and coconut flavor! It only takes 25 minutes to make these pineapple keto cheesecake cupcakes.
Get the recipe click here.
---
14. Keto New York Cheesecake
Rich, dense, and creamy filling with a graham cracker crust, this classic New York Style Cheesecake will become your new favorite cheesecake recipe.
Full recipe here.
---
13. Best Keto Mini Cheesecakes
Keto Strawberry Cheesecake like mini muffins is packed full of flavor. These low carb cheesecakes are super creamy and rich in flavor. The best sugar-free dessert recipe! Quick & easy to make and topped with delicious strawberry sauce.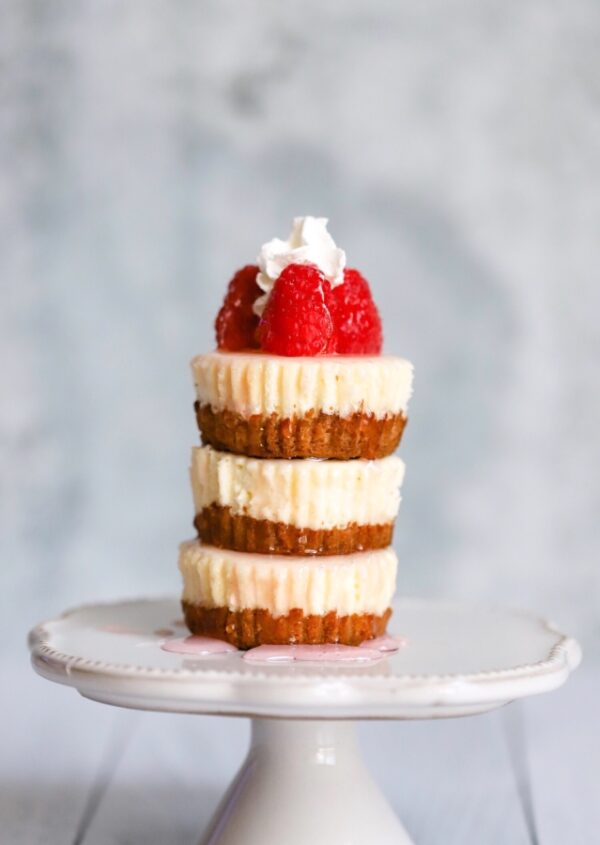 Get the recipe click here.
---
Trending Recipes
---
12. Lemon Keto Cheesecake
Lemon Keto Cheesecake Recipe, Low Carb, Sugar-Free, Gluten-Free – very easy to make, smooth, creamy, and delicious. Perfect for an everyday dessert, but also great for parties and celebrations. You have the option to make this cheesecake plain or lemon-flavored. Keto Lemon Cheesecake it's fresh and feels so summery yet it's a great dessert for any season. This lemon cheesecake is so yummy and pretty. Delicious and easy to make.
Get the recipe click here.  
---
11. Keto Chocolate Chip Cheesecake Bars
These Keto Chocolate Chip Cheesecake Bars are creamy, dreamy, and low carb! At just 2.4 net carbs per bar, these sweet treats won't break your keto diet.
Get the recipe click here.
---
10. Keto Cinnamon Roll Cheese Cake
These little keto cinnamon roll cheesecakes are easy to make and absolutely delicious! And the individual servings allow for perfect portion control.
Get the recipe click here.
---
9. No-Bake Keto Cannoli Cheesecake
Cannoli Cheesecake – Low Carb, Keto, Grain-Free, Gluten-Free, Sugar-Free. This Cannoli Cheesecake is sinfully delicious with a light, creamy filling. It's perfect for year-round entertaining and to have as an easy dessert. This cheesecake recipe has classic flavors of cinnamon and chocolate, and you only need 9 ingredients and 15 minutes of prep.
Get the recipe click here.
---
More: Chocolate Cookies Recipes, Fig Dessert Recipes
---
8. The Classic No-Bake Keto Cheesecake
This keto classic cheesecake is rich and decadent, super fancy and It doesn't look like a traditional cheesecake, but it sure tastes like it… You can make it in less than 5 minutes – that's really wow, right? Try now!
Get the recipe click here.
---
7. Keto Cheesecake Mousse
This cheesecake mousse keto dessert is so quick and easy to make! It's a low carb no-bake dessert that comes together in less than 5 minutes. A light and airy sugar-free cheesecake keto mousse recipe that's quick and easy to prepare. This low carb dessert is great with chocolate or fruit sauce.
Get the recipe click here.
---
6. Low Carb Chocolate Mint Cheesecake Bites
These chocolate and mint raw vegan cheesecake bites will blow you away with the perfectly paired flavors of dark chocolate and mint. The raw chocolate cups have just enough bite to them and melt the moment they hit your tongue, while the mint filling is incredibly creamy and decadent. Super easy to make, these vegan cheesecake bites are gluten, dairy, egg, soy, and refined sugar-free.
Get the recipe click here.
---
5. Keto No-Bake Blueberry Cheesecake
The holidays aren't the holidays if there isn't any cheesecake! This no-bake keto blueberry cheesecake is quick and easy to make! A low-carb dessert that perfect to serve for the holidays or any day for dessert! No one will even think it's low carb!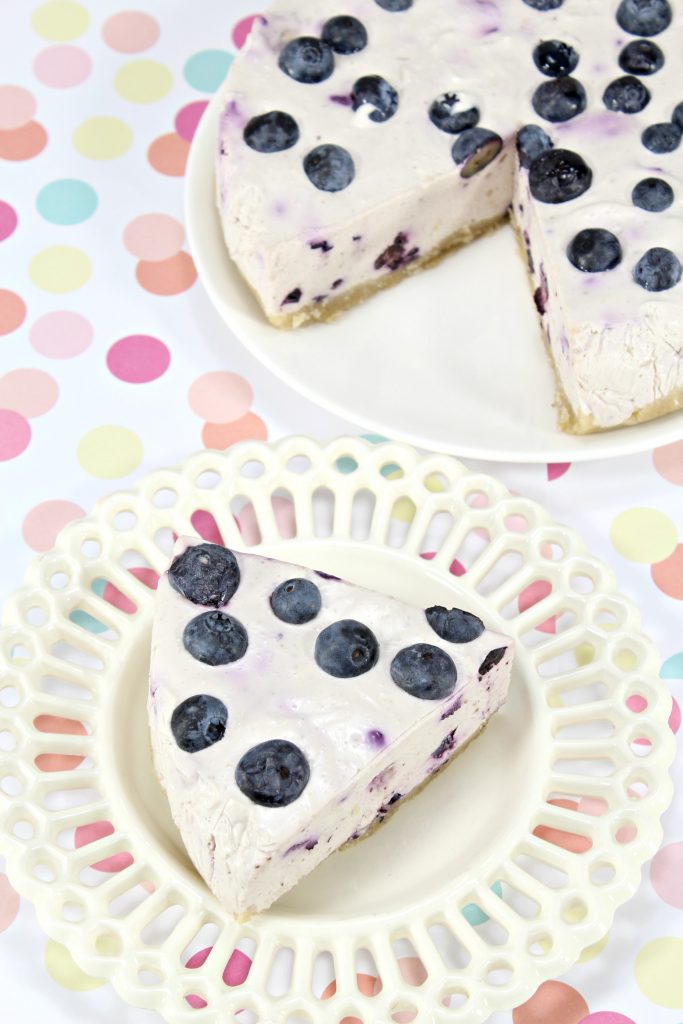 Get the recipe click here.
---
4. Keto Cheesecake Bites Recipe
Keto cheesecake bites and cheesecake fat bombs in one – just 1 NET CARB each! You only need 6 ingredients needed for this mini low carb cheesecake bites recipe. Just ready within 30 minutes and serve this delicious tasty dessert with family and friends.
Get the recipe click here.  
---
3. Keto Pumpkin Cream Cheese Muffins
If you are looking for a delicious pumpkin recipe to celebrate fall, look no further than these keto pumpkin cream cheese muffins. Super moist pumpkin muffins swirled with cream cheese filling. Keto, low-carb, and gluten-free.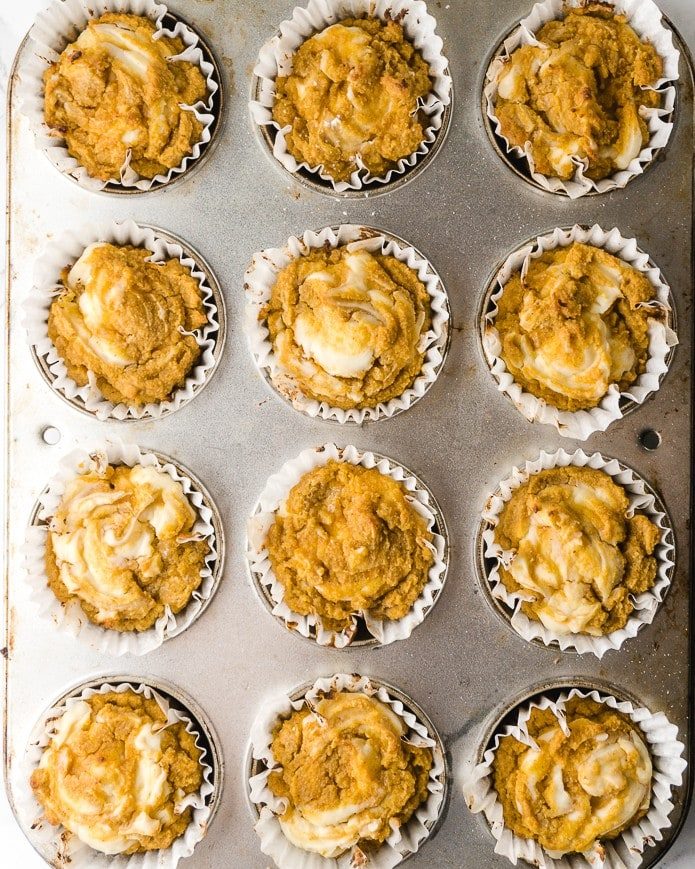 Get the recipe click here.
---
2. No-Bake Low Carb Peanut Butter Cheesecake
No-Bake Low Carb Peanut Butter Cheesecake is an easy keto no-bake peanut butter cheesecake recipe. This low carb cheesecake makes a delicious low carb dessert any time. This easy keto cheesecake recipe is best for any occasion party…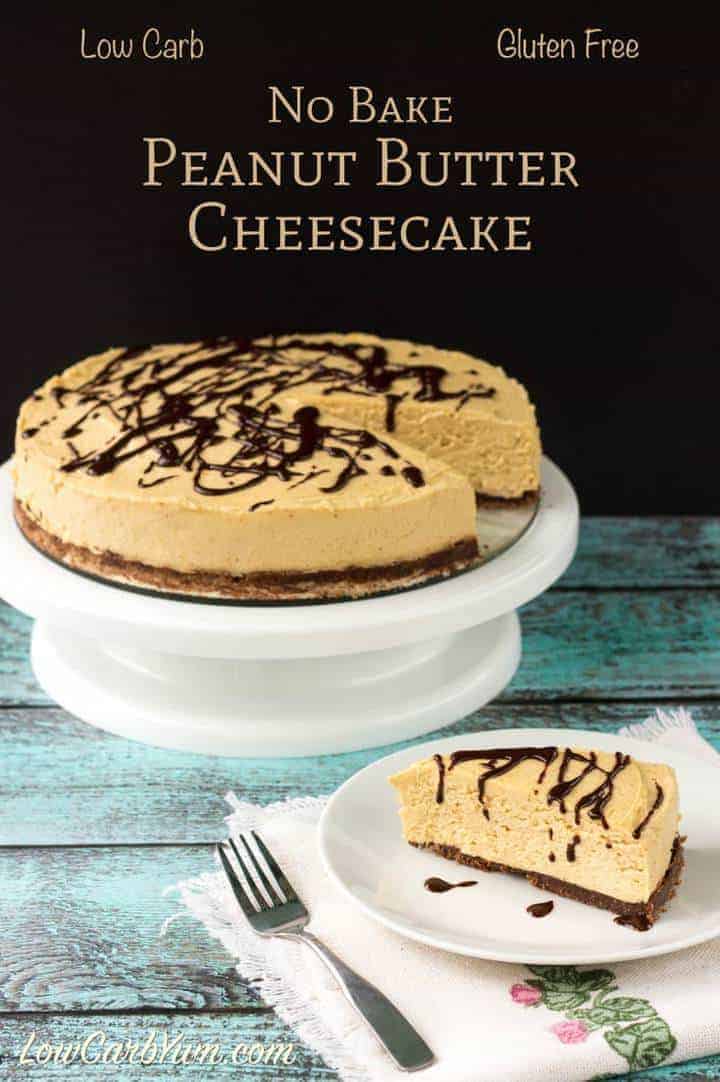 Get the recipe click here.
---
1. Keto Strawberry Raspberry Swirl Cheesecake
A rich creamy ketogenic cheesecake with a raspberry swirl and strawberries. This sugar-free recipe is a perfect cheesecake for low carb diets. This dessert recipe is best for the best thanksgiving and you can serve this at any party.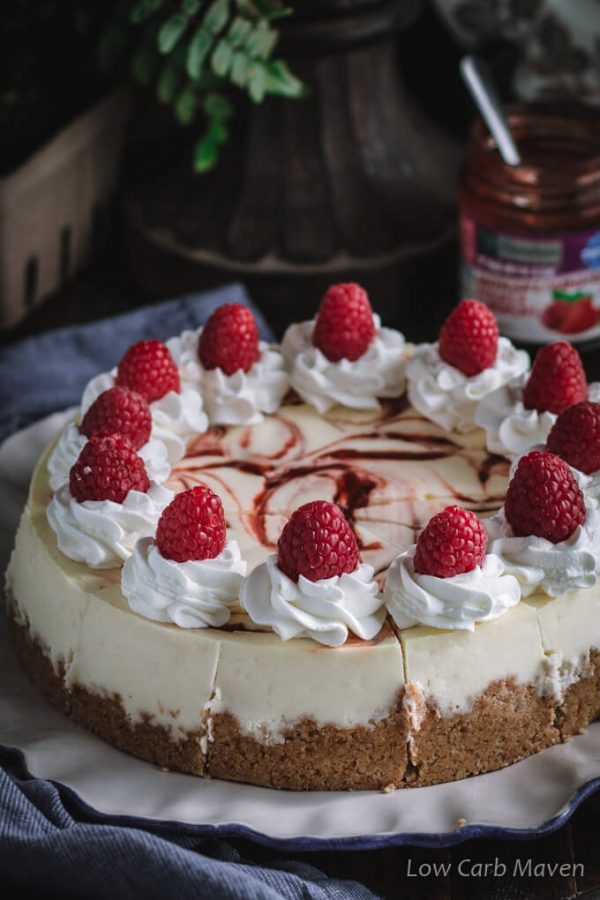 Get the recipe click here.
---
I'm sure that you already choose your best cheesecake, so why are you waiting for it? Go and make this recipe at your home. If you really like this post keep it share it with all so that they will make this keto cheesecake recipe at their home.
SHARING IS CARING!
To get more recipes to subscribe to my blog so that all upcoming recipes you will get first while published. Also, you can follow me on
FACEBOOK | TWITTER | PINTEREST
Inspiring Recipes and make them later? SAVE this pin to your favorite board on Pinterest!