Easy Healthy Vegan Air Fryer recipes are so tasty and plant-based recipes that you need to try and will love everyone. So easy to make at home and just ready in 20 -30 minutes. You can serve these recipes as the main course or side dish or snacks or celebrate on game day or any occasion. With few drops of oil make these recipes so healthy and delicious.
Are you looking for some healthy easy to make air fryer recipes? But at the same time are you think some other questions in your mind? and how to cook at home? All those questions turn around in your mind? Don't you worry… Here are some relative questions that you think and before seeing the recipes of Healthy Vegan Air Fryer Recipes, take a look below –
Are air fryers healthy?
When you think about fried crispy food or fry recipes, meanwhile you think that is it healthy, Right? And it's quite natural comes to your mind. However, when your food is fried using an air fryer, that is another matter. Air fryers are definitely a healthy replacement to regular fryers because require ingredients of those air fryer recipes needed very little or little oil. So instead of dipping your meal into oils with regular fryers, air fryers only need a teaspoon or spoon of oil to achieve a similar taste and texture to deep-fried foods.   If you are on a diet for weight loss, then you should know that the deep-fried foods are not good for health, and when you on a diet, you have to avoid those air fried recipes because it is high in fat and calories too! So for your health, you can change to an air fryer and that is a better alternative way if you really want to lose weight. And the side, cooking with lots of oil on daily basis is not good for health and risk too like will suffering from some cancer cases like ovarian cancer, pancreatic cancer, breast cancer, and more. So better health and no risks, switching to air frying will a good way to help yourself and also your family both.
Are air fryers good for vegans?
Air fryers are all-purpose cooking materials that you can make any kind of recipes you want. Basically, the process of this air fryer is, in the microwave, when you cook the recipe with oil, the heat of the microwave means the continuously circulates hot air around the food you are preparing, Which allows it to 'fry' your food using the smallest amount of oil or cooking spray. Then you see the recipe or food will be crispy as same as deep-fried. But it is better more than cook in deep-fried. Even you can cook another variety of food in your free air fryers including frozen food. Also, any non-veg like chicken, meat, any more recipes cook in this process but vegan recipes ingredients will still do best in air fryers.  
Are air fryer recipes good for vegetarians?
These air fryer recipes which I'm talking about below all those recipes made with vegetables and vegan. If you are on diet and want to lose your fat and weight, air fryer recipes are best than deep oil fried recipes. Because in this air fryer process, only a few drops of oil needed, and the recipe with very healthy and crispier. So who are love eating vegetables can try these vegan easy air fryer recipes and in my personal opinion, vegan vegetables air fryer recipes are very good in this process than non-veg air fryer recipes and also healthy too!
Here are some of the tastiest and easiest healthy vegan air fryer recipes, that will go with any dishes and any occasions.
---
[jetpack_subscription_form show_subscribers_total="false" button_on_newline="false" custom_font_size="16″ custom_border_radius="0″ custom_border_weight="1″ custom_border_color="#f78da7″ custom_padding="15″ custom_spacing="10″ submit_button_classes="has-f-78-da-7-border-color has-background has-vivid-red-background-color" email_field_classes="has-f-78-da-7-border-color" show_only_email_and_button="true"]
---
21. Air Fryer Garlic Mushrooms
Crispy breaded air fryer mushrooms are lighter than traditional fried mushrooms and ready in under 10 minutes! Easy, delicious, and perfect for game day! To make air fryer mushrooms, you will need oil, Italian seasoned bread crumbs, panko bread crumbs, egg, milk, granulated garlic, salt, and of course, mushrooms. Good in taste and flavor, try it now!
Check it here.
---
20. Air Fryer Popcorn Tofu
This Air Fryer Popcorn Tofu is the perfect snack for game day or movie night. It's a fun option for a healthy dinner because no oil is used when air frying the tofu.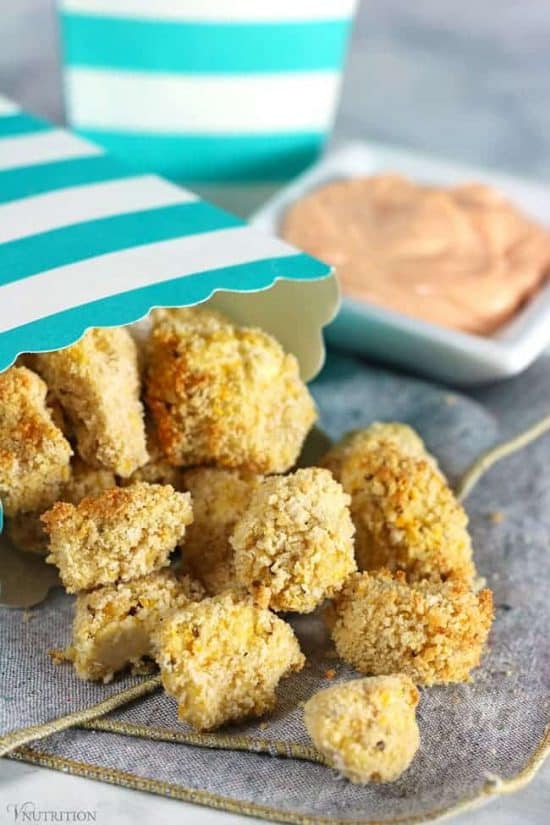 Check it here.
---
19. Vegan Air Fried Ravioli
This Air fried ravioli is An amazing appetizer the whole family will love. Fried ravioli in the air fryer made with basil, oregano, nutritional yeast, and garlic create a nice flavored snack that dipping with marinara sauce – a perfect combination for any party or occasion.
Check it here.
---
18. Air Fryer Roasted Potatoes
Our perfectly seasoned and crispy air fryer roasted potatoes make the perfect side dish to accompany dinner without heating and without fry in deep oil. Try to keep the potatoes cut into small bite-sized pieces for quicker and even cooking. Cooking time will vary depending on the size of your cut. Just with few drops of oil make this recipe crispy and tasty, these air-fried potatoes are a game changer!
Check it here.
---
17. Air Fryer Homemade French Fries
Healthy french fries are a real thing when you make Air Fryer French Fries! They are crunchy and crispy french fries and are ready in just minutes with only 2 tablespoons of olive oil!
Check it here.
---
16. Air Fryer Chickpeas
Make crunchy Air Fryer Chickpeas for a wholesome snack! These are deliciously seasoned and truly crispy. Just Toss the chickpeas with olive oil and the spices. Then return the Crisplid and continue air frying 10-15 minutes until chickpeas reach desired crispness. Stop every 5 minutes or so to shake the air fryer basket and to check for crispness. And get a great snack to serve with salad topping or vegan taco filling and more.
Check it here.
---
Must try: Chickpea salad dressing and vegetable Mexican taco recipes.
---
15. Air Fryer Roasted Brussels Sprouts
Air Fryer Roasted Brussels Sprouts is just Delicious, crispy-on-the-outside, tender-on-the-inside, and top with your favorite sauce, or enjoy them with our seasoning recipe!
Check it here.
---
14. Air Fryer Roasted Parmesan Broccoli
Looking for an easy and broccoli salad or roasted recipe for lunch? Here you'll get keto-friendly garlic roasted Broccoli recipe that best and easy to make at home for a meal at lunchtime. Also, you will add parmesan and cauliflower, frozen vegetables, and carrots, and sweet potatoes to make your day full.
Check it here.
---
13. Crispy Air Fried Tofu
This Quick and Easy Crispy Air Fried Tofu is the BEST way to prepare tofu! Only 4 ingredients were needed and made in less than 30 minutes. Dress with your favorite sauces or enjoy it on its own for a delicious high protein Vegan meal. Gluten-Free and Oil-Free!
Check it here.
---
Trending Veg Recipes: 
---
12. Arancini (Italian rice balls) – Air Fryer Recipe
Cauliflower Rice Balls (Arancini) are made with cauliflower in place of rice and are traditionally filled with rice, sausage, and cheese, rolled into balls, breaded and fried. But for vegan and vegetable air fryer recipes remove sausage and cheese if you don't like it, this is for vegetarians. Lower in carbs and baked or made in the air fryer!
Check it here.
---
11. Crispy Air Fryer Brussels Sprouts
A delicious side dish of crispy brussels sprouts made in the air fryer which are crispy on the outside, savory and tender on the inside, these are a perfect side dish or snack and absolutely delicious. Plus they're keto-friendly!
Check it here.
---
10. Air Fryer Zucchini Parmesan Chips
The perfect snack, side dish, or appetizer, these Air Fryer Zucchini chips are coated with Panko and Parmesan Cheese for a crispy outside and tender inside. Easy to make, eat, and share, they are a fun and healthy dish for just about any occasion.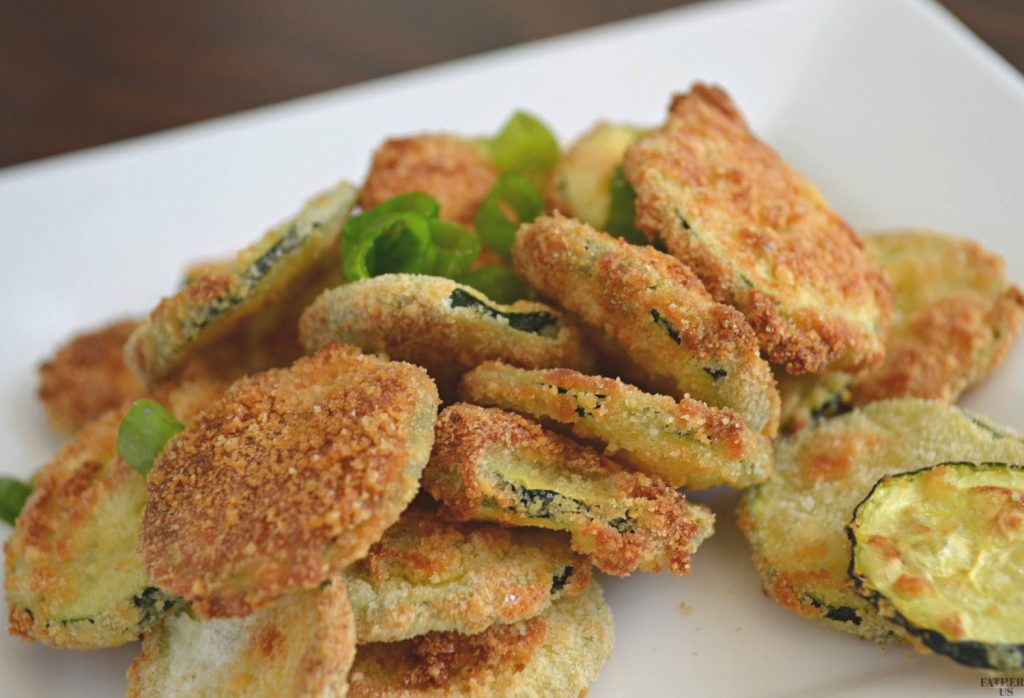 Check it here.
---
Related: 16 Healthy Salad Recipes
---
9. Air Fryer Green Beans
The crispy coating on these Air Fryer Green Bean Fries makes them a perfect snack! With no oil and only a handful of ingredients, it's easy and guilt-free.
Check it here.
---
8. Air Fryer Chili Cheese Tater Tots
Air Fryer chili cheese Tater Tots are soft and fluffy on the inside while crisp golden brown on the outside, topped with melted cheese make a great snack or game day recipe.
  Check it here.
---
7. Air fryer Cauliflower Rice
Looking for healthy and easy keto rice recipes? This Vegan Fried Cauliflower Rice is best instead of rice for lunch or dinner meals. Try this paleo recipe at home and get to know how to make this whole 30 casserole rice recipe and also make this recipe healthy slow cooking!
Check it here.
---
More Recipes: 
---
6. Low Carb Air Fryer Radish Hash Browns
Low Carb Air Fryer Radish Hash Browns are Keto Friendly and seriously delicious. Replace Hash Brown Potatoes with these healthy gems.
Check it here.
---
5. Air Fryer Stuffed Eggplant / Bharwan Baingan
Bharwaan Baingan Air Fryer Recipe is an easy, delicious recipe made with baby eggplants stuffed with flavorful spices for all the Eggplant lovers. This dish can be made in 15 minutes from start to finish and with VERY LESS OIL. Easy to Make and Yummy to Eat, which gives them a wonderful crispy texture. You can enjoy it as an appetizer with chutney, with roti or paratha, or as a side with lentils and rice.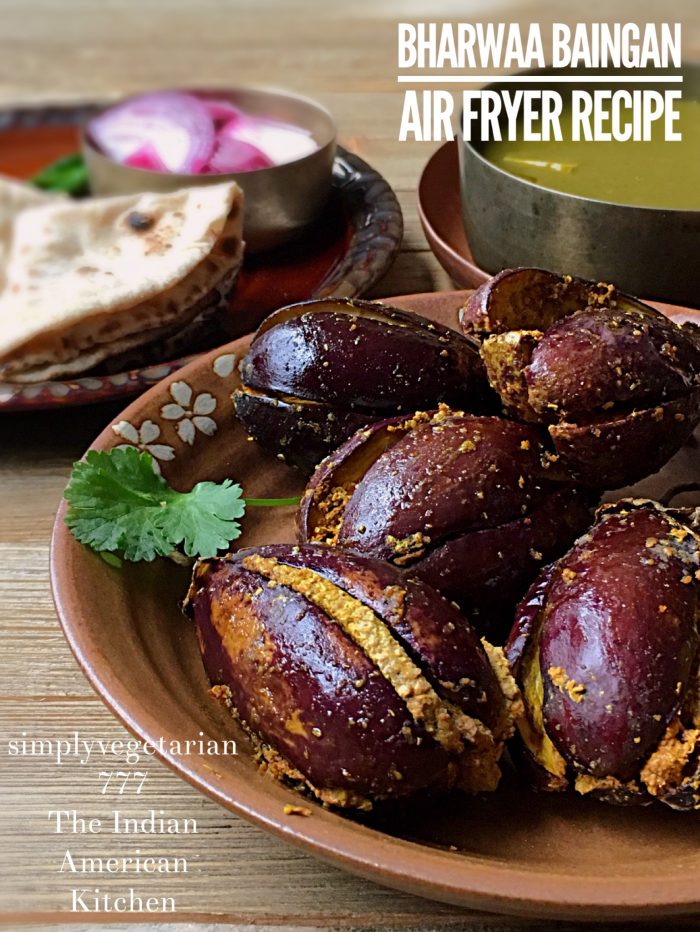 Check it here.
---
4. Air Fryer Onion Rings
Crispy fried onions can be deep-fried in oil or you can make air fryer onion rings too! Want homemade French's fried onions, they're way better than canned!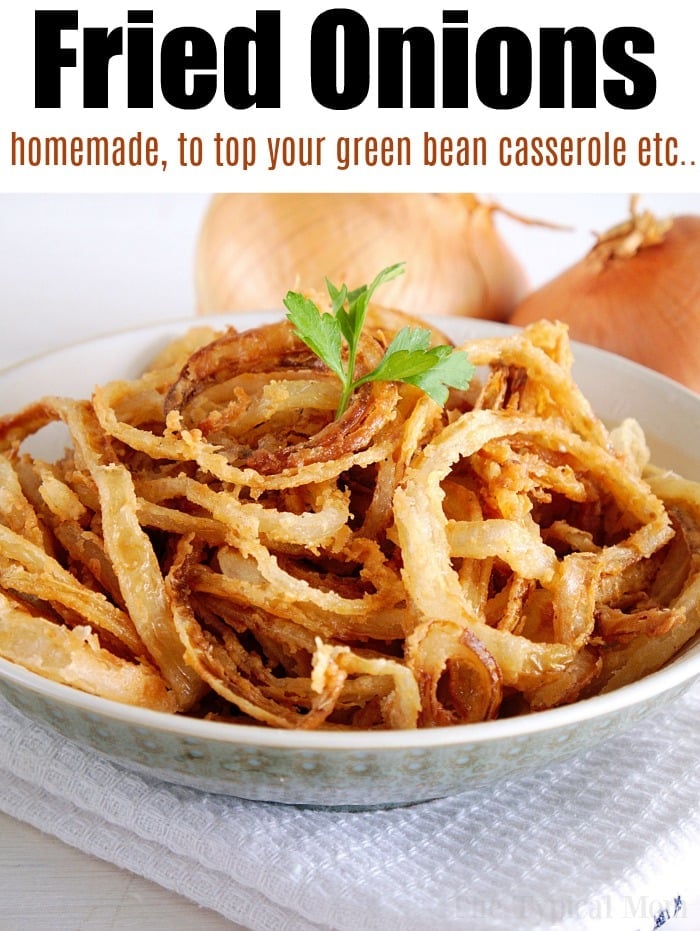 Check it here.
---
Suggested: 19 Healthy Citrus Recipes To Boost Immune System
---
3. Crispy Air Fryer Avocado Fries
These crispy avocado fries are coated in a low carb keto-friendly breading dipping with cilantro chive sauce makes a great appetizer. So crispy and creamy side dish or snack that can be baked in the oven or cooked in an air fryer.
Check it here.
---
2. Vegan Air Fryer Falafel Balls
Air Fryer Falafel Balls are crunchy on the outside, soft on the inside, and perfect on salads or stuffed into a pita. Drizzle with homemade tahini dressing or with a crunchy salad and maybe a squeeze of lemon AND chili sauce.!
Check it here.
---
1. Air Fryer Spicy Kale Chips
These kale chips are made with just a few simple ingredients, that being of kale, olive oil, garlic powder, chili powder, cayenne, and salt. Perfectly crispy kale chips in less than 10 minutes, start to finish. These make a great nutritious snack.  
Check it here.
---
I hope you enjoying this vegan healthy recipe. So for your better health cook these recipes and serve them hot with your family and friends. If your like these recipes keep sharing with all and want more recipes like this subscribe to my blog and hit the notification so that all upcoming recipes you will get first while published.
SHARING IS CARING!
FOLLOW ME ON 
FACEBOOK | TWITTER | PINTEREST
Did you like these recipes and make them later at home? SAVE this pin to your favorite board on Pinterest!